COMMUNITY
Better Opportunities Mean Brighter Futures
Impacting Communities
State Farm® believes all children deserve access to a quality education to help them achieve their greatest potential, help them become good community citizens, and prepare them for the workforce.
As a corporate leader in service-learning, State Farm is impacting communities by partnering with organizations to increase academic achievement and rate of graduation through community involvement, raise academic standards and graduation requirements, improve assessments and strengthen accountability, and focus the business community's attention on education through company initiatives and programs that improve student achievement.
Achieve
We want all communities to have measurable and comparable benchmarks to other state's standards so every community where we live and work can assure that all students are prepared to compete in the 21st century. That's why we partner with Achieve, an independent, bipartisan, non-profit education reform organization based in Washington, D.C. that helps states raise academic standards and graduation requirements, improve assessments and strengthen accountability.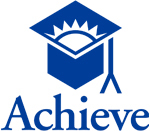 Alliance for Excellent Education (AEE)
The mission of the AEE is to promote high school transformation and to make it possible for every child to graduate and prepare for post secondary learning and success in life. AEE's mission fits in well with the State Farm education leadership efforts to ensure all children have access to a quality education that will allow them to achieve their greatest potential, preparing them to be active participants in a nation that continues to be global leader.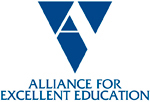 America's Promise Alliance (APA)
State Farm believes all children deserve access to a quality education to help them achieve their greatest potential, help them become good community citizens, and prepare them for the workforce. State Farm partners with the APA on efforts to reduce the nation's dropout rate and to ensure the personal and educational success of America's youth through the delivery of Five Promises: Caring Adult; Safe Places; A Healthy Start; An Effective Education; Opportunities to Help Others. To engage students and leaders from communities, faith-based organizations, government and private sectors in combating the high school dropout rate, we have committed to sponsoring dropout prevention summits in every U.S. state by the end of 2010. In addition, we are a lead sponsor in the recently launched Grad Nation campaign which highlights nearly 2,000 of the lowest performing high schools identified by the Johns Hopkins. Through Grad Nation, these schools can be targeted and the Alliance can focus on real progress toward its goal to mobilize the nation to cut the dropout rate in half by 2018.
Business Higher Education Forum (BHEF)
BHEF is an organization of Fortune 500 CEOs, prominent college and university presidents, and foundation leaders working to advance innovative solutions to our nation's education challenges in order to enhance U.S. competitiveness. Our work with the BHEF connects higher-education leadership and business leaders as they work to develop a consistent transition between their two areas of expertise.

Business Roundtable
We need business leaders to actively engage and influence the future of our society's education, which is why State Farm is part of the Business Roundtable. Business Roundtable is an association of CEOs of the leading U.S. companies. Our work with Business Roundtable leverages the influence of CEOs to help focus the business community's attention on education through company initiatives and programs that improve student achievement.
Council for Economic Education
State Farm, along with other companies, is concerned that consumers lack basic principles of financial literacy and long-term money management skills. That's why we partner with CEE. CEE advocates for better and greater school-based economic and personal finance education at the K-12 level. Now more than ever, policymakers, business leaders, media figures, educators, and parents are demanding their children graduate from school with an understanding of basic economic and financial concepts. State Farm stands behind CEE by collaborating on the Survey of the States, the only report of its kind that gauges the commitment to economic, financial and entrepreneurship education in the states. The Survey presents summary findings as well as state-by-state detail using maps and tables.

Hunt Institute
State Farm's work with the James B. Hunt Jr. Institute on Education Leadership and Policy impacts communities by providing leadership to state and federal legislators as they develop and implement education policy.
Junior Achievement USA (JA)
Junior Achievement USA (JA) is the world's largest organization dedicated to giving young people, from kindergarten through high school, the knowledge and skills they need to own their economic success. Based on the three pillars of entrepreneurship, workforce readiness, and financial literacy, JA programs help to prepare young people for the real world by showing them how to generate wealth and effectively manage it, how to make their communities more robust, and how to apply entrepreneurial thinking to the workplace. Students put these lessons into action and learn the value of contributing to their communities.
State Farm is a financial supporter of Junior Achievement on the national and local levels. And it is volunteers from State Farm who have earned the company national recognition with the Bronze Level U.S. President's Volunteer Service Award for contributing over 5,000 service hours annually. State Farm has received this honor in 2011, 2012, and 2013.
National Board for Professional Teaching Standards (NBPTS)
Every classroom should have a quality teacher, which is why we support the NBPTS. National Board Certified teachers are members of learning communities. They recognize that to effectively impact student learning they need to involve community resources. Many of these teachers assume leadership roles in the community to reach out to local, state, and national policymakers and stakeholders to reform education for all children. They also realize the value of working collaboratively with parents by engaging them in the classroom and school.
National Center for Learning and Citizenship at the Education Commission of the States (NCLC)
The NCLC, through State Farm's sponsorship, conducted a three-year research program with schools demonstrating service-learning can improve the academic achievement and graduation rate of minority and Hispanic students. The participating students demonstrated greater engagement, academic achievement, and rate of graduation with an increased community involvement. The schools that received "Schools of Success Awards" participated in a multiple year program to identify and share these best practices. State Farm sponsors the National Forum on Education Policy, which convenes state and federal policymakers together each year to discuss education policy. Beginning in 2012, there will also be three Regional Summits convening state policymakers and young people to address the education crisis.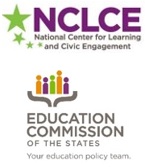 Youth Advisory Board (YAB)
Empowering young adults is key to developing successful communities while impacting student achievement and civic responsibility. The State Farm Youth Advisory Board believes in experiential learning that gives students an opportunity to apply what they are learning in the classroom to relevant problem-solving in the community. Engaging young adults as resources enhances their academic experience, cultivates civic responsibility, advances work performance skills, and constructs opportunities for growth and reflection. The power of the YAB is two-fold: Schools and nonprofits benefit from the grant opportunity of up to $100,000, and board members are empowered through the autonomy of creating and implementing the innovative grant program, and through the developmental opportunities that come from serving on a national board.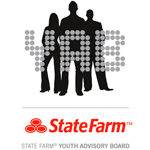 Youth Service America (YSA)
Students around the world are impacted by Global Youth Service Day (GYSD), YSA's signature event. GYSD is the world's largest annual service event providing opportunities for students to be seen a positive light for contributions they make quietly year round. YSA's primary mission is to make service-learning part of the life of everyone from age 5 to 25. State Farm and YSA further impact students by conducting a Youth Service Institute to help teachers and students identify and share best practices for helping students in the most challenged environments actively engage in their communities. In addition, since 2002, we have awarded 100 Good Neighbor Student Achievement grants. These annual grants of $1000 go directly to public schools and groups working with public schools to implement service-learning, and require there be youth voice in the writing of the grant and in its implementation.
Teach for America
State Farm has long recognized that for students to have the best opportunity to achieve academic success there needs to be a highly-qualified, effective teacher in the classroom. By partnering with Teach for America, State Farm is helping them reach their mission of eliminating educational inequity by enlisting recent college graduated and working professionals into the teaching field. The organization provides the training and ongoing support necessary to ensure their success as teachers in low-income communities. Teachers, or core members, instruct students in low-income communities to achieve at high levels, offering more evidence that educational inequality is a solvable problem.
Leadership
"As a business leader, I recognize education as the foundation of a strong economy."
Edward B. Rust Jr. CEO