COMMUNITY
Your Safety Matters To Us
At Home or on the Road — Safety Awareness is Important
Safety Awareness
State Farm® partnerships and featured programs promote safety on the road and at home.
Auto Safety
We take our role as a good neighbor seriously when it comes to keeping you and your family safe on the road. Our relationships and programs promote child passenger safety, teen driver safety, seat belt safety and safe and sober driving.
Home & Recreation Safety
State Farm is committed to protecting our neighbors. We lead the industry with educational programs and relationships focused on keeping you and your family safe in and around your home.
Featured Programs
Celebrate My Drive
More teens die from car crashes than any other cause. And the first year of driving is the most dangerous. But, there's something we all can do about it. And it involves a celebration! That's what Celebrate My Drive is about - celebrating this big, new life of freedom that comes with a driver's license. Part of that life means making smart choices behind the wheel, which is why we're spreading the message of 2N2® - 2 eyes on the road, 2 hands on the wheel. It's a simple habit that can reduce distracted driving and help new drivers build confidence on the road. For more information, go to www.celebratemydrive.com.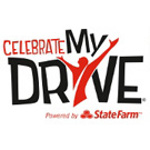 The Learning Center
Visit State Farm's Learning Center to help you make informed decisions about insurance, car and home maintenance, finances, safety, and more.