Our promise to build safer, better educated, and stronger communities extends to all our neighborhoods.
Congressional Hispanic Caucus Institute (CHCI)
National Association of Latino Elected and Appointed Officials (NALEO) Educational Fund
We work with the NALEO Educational Fund to help Latinos become full participants in American civic life through increased civic engagement. NALEO's emphasis on access to higher education and training on emergency preparedness and disaster recovery is right in line with State Farm's work in communities. We continue to be a proud founding sponsor of NALEO's Education Leadership Initiative (NELI) and the NALEO Emergency Response and Management Policy Institutes.
Learn more about the National Association of Latino Elected and Appointed Officials (NALEO)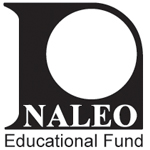 UnidosUS
State Farm works with UnidosUS to improve opportunities for Hispanic Americans. From programs that empower parents to become more effective participants and advocates in their children's education, State Farm supports educational programs that significantly impact the academic and social growth of students. State Farm is the founding sponsor of the CASA Program, a service-learning initiative to raise student awareness in community work, increase creativity and hands-on learning, and support teacher development in student learning standards.

National Hispanic Institute (NHI)
We work with the NHI to help develop young Latino leaders through leadership and educational training programs. From NHI's Great Debate to the Collegiate World Series, NHI programs provide students opportunities to develop leadership skills and equip them with tools and resources to make informed choices about college.
State Farm (including State Farm Mutual Automobile Insurance Company and its subsidiaries and affiliates) is not responsible for, and does not endorse or approve, either implicitly or explicitly, the content of any third party sites hyperlinked from this page. State Farm has no discretion to alter, update, or control the content on the hyperlinked, third party site. Access to third party sites is at the user's own risk, is being provided for informational purposes only and is not a solicitation to buy or sell any of the products which may be referenced on such third party sites.