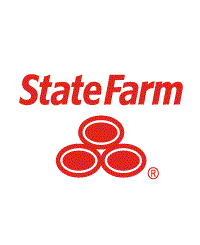 STATE FARM® INSURANCE AGENT,

MT. PROSPECT

, IL
William Taylor
CLU®
William A Taylor Ins Agcy Inc
Would you like to get a quote?
Office Details:
Street Address:
148 Randhurst Village Dr Suite C-234
Landmark:
Enter door 148 and take the elevator to the second floor.
Office Hours (CST):
Saturday 9:00am to 12:00pm
Need help with a claim?
Start or track your claim online, or with the State Farm® mobile app.
Need to pay a bill?
Pay insurance bills fast and manage them easily.
About Me:
Professional & qualified Team welcomes you!
State Farm Agent since 1990
The American College, 1995 CLU
Kentucky State University, 1979 BS
University of Northern Iowa, 1979 MS
Northwestern University, 1988 Advertising Marketing
Send us a referral and earn a gift!
Our Mission:
ASKING & TREATING PEOPLE NICE. OUR SERVICE IS OUR SALE.
Our Team:
Susana Camacho
Office Manager
Gabriela Velazquez
Staff Assistant
Stephanie Piller
Staff Assistant
Agent's Credentials and Licenses:
Disclosures
Life Insurance and annuities are issued by State Farm Life Insurance Company. (Not Licensed in MA, NY, and WI) State Farm Life and Accident Assurance Company (Licensed in New York and Wisconsin) Home Office, Bloomington, Illinois.
Pet insurance products are underwritten in the United States by American Pet Insurance Company, 6100-4th Ave S, Seattle, WA 98108 Please visit AmericanPetInsurance.com. For additional information and disclosures concerning Pet insurance please see Pet Insurance From State Farm® and Trupanion®.
State Farm VP Management Corp. is a separate entity from those State Farm entities which provide banking and insurance products. Investing involves risk, including potential for loss.
Neither State Farm nor its agents provide tax or legal advice. Please consult a tax or legal advisor for advice regarding your personal circumstances.