AUTO
Medical Payments Coverage
Medical payments coverage helps pay medical and funeral expenses when a covered person – the policyholder, passengers, or a member of the policyholder's family – is hurt in an auto accident, no matter who is responsible.
For example, if you're hurt in a motor vehicle accident while riding in someone else's vehicle, using public transportation, or even walking across the street, medical payments coverage will help pay your medical expenses.

How It Works
Here are some examples when medical payments coverage will help pay for medical or funeral expenses caused by an auto accident:
You're hurt when you accidentally hit another car while driving through a parking lot
Your spouse is injured when she's hit by a car while walking across the street

Your child is hurt when she's in an accident while a passenger in her friend's car

One of your passengers complains of neck pain after the car you're driving is rear-ended by another vehicle
What Medical Payments Coverage Won't Cover
Injuries in excess of your policy's coverage amount
Damage done to vehicles or other property
How Much Medical Payments Coverage Should You Have?
Most states don't require it, and if you have health insurance through your employer, you may wonder if adding medical payments coverage to your auto policy is worth the cost.
If you're considering this coverage, keep in mind that – unlike health insurance – there are no deductibles or co-payments with medical payments coverage. It starts paying with the first dollar of incurred expenses, and pays regardless of who's responsible for the accident.
Another excellent reason to have medical payments coverage – even if you already have health insurance – is that it's comparatively inexpensive. We can't tell you how much medical payments coverage will cost you until we look at your specific circumstances, but many policyholders find they can add coverage for $5 to $8 per month. The cost goes up with higher coverage limits of course.
Simple Insights™ by State Farm
Take advantage of we've learned through the years in Simple Insights™. Here, you can discover advice on insurance, maintenance and repair, buying and selling, safety, and more.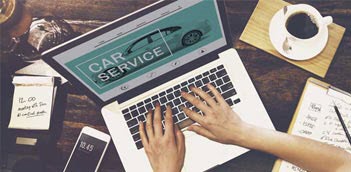 Car Insurance Deductibles And Coverages: Choosing Well
When one party in an accident flees, it's important to stay to talk to witnesses, insurance, and the police
Learn more about choosing car insurance deductibles and coverages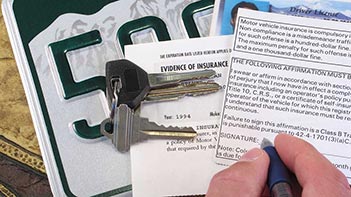 Demystifying Car Insurance Policies, Types, and Terms
Most states require auto insurance. But do you have the right type for your needs?
Car Insurance Costs and Money-Saving Tips
The cost of car insurance explained, plus a few things to try to trim down that amount
Disclaimer
Please remember that the preceding descriptions contain only a general description of available coverages and are not a statement of contract. All coverages are subject to all policy provisions and applicable endorsements. Coverage options may vary by state. To learn more about auto insurance coverage in your state, find a State Farm agent.
State Farm Mutual Automobile Insurance Company
State Farm Indemnity Company
Bloomington, IL
State Farm County Mutual Insurance Company of Texas
Richardson, TX