If You're Buying a Car or Already Own One, State Farm™ Has You Covered
State Farm is here to help you find, finance, protect, and maintain your car. No wonder so many drivers turn to State Farm for insurance, and much more!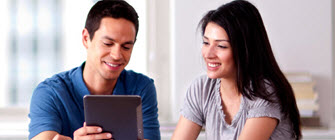 Planning
Thinking about buying a car? In addition to our own Simple Insights™, we've joined forces with Edmunds to get you started.
Edmunds
Appraise Your Car

State Farm Simple Insights
Auto Financing Calculators
Should you lease or buy your next car?
Calculate Your Car's Depreciation

Shopping
Edmunds makes finding your next new or used car faster, easier, and less expensive.
Edmunds
Let's Find Your Perfect Car
Consumers save an average of $4,014 off of a vehicle's MRSP with Edmunds.1
Edmunds provides upfront, guaranteed pricing on millions of in-stock new and used cars and trucks.
Search and compare tools cover thousands of dealers, and millions of cars, nationwide.
Listings include Edmund's editorial and consumer reviews, True Cost to Own, and more.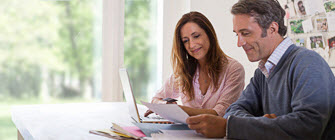 Financing
State Farm Bank® can help you pay for your car with competitive-rate loans, 24/7 mobile and online account access, and Payoff Protector®2 included with every vehicle loan.
Insuring
More vehicle owners rely on State Farm to insure their cars than any other insurance company in the country.3 Shouldn't you?
Learn About State Farm Car Insurance
Get a Quote
File a Claim
Pocket Agent® Mobile App

Maintaining
We've joined forces with Openbay to help you locate trusted mechanics, read repair shop reviews, schedule appointments, and more. Openbay takes the hassle out of car maintenance and repairs.
Openbay
Find High Quality Automotive Service Near You
Easy to use, and there's no fee to sign up.
Service is backed by Openbay's Peace-of-Mind Guarantee.
Receive $40 off repair or maintenance to be used in two, $20 increments.4
Car Shopping?

Take The Wheel When Maintaining Your Car
Receive competitive quotes to compare and even pay online.
Powered by Openbay

Disclaimer
1Based on Edmunds data February 2017.
2Payoff Protector is not an insurance product. Subject to the terms, conditions, and restrictions of the Payoff Protector provision in your State Farm Bank Promissory Note and Security Agreement. Your loan must be in good standing in order for Payoff Protector to apply. If your vehicle is determined to be a total loss before the loan is paid off, State Farm Bank will cancel the difference between the insurance payout and the unpaid principal balance due on the loan.  Certain restrictions apply.  For example, your loan must be in good standing. Please contact State Farm Bank for additional details.
3State Farm Archives
4Rewards credit will be applied: $20 to the first service booked and completed through the Openbay platform, $20 to the second service booked and completed through the Openbay platform. Rewards cannot be combined for use toward a single service or multiple services within 7 days of each other. This promotional offer is limited to State Farm customers, visitors to Statefarm.com, participants of any promotional campaign originating from State Farm and who are first time Openbay account holders in the US. State Farm and the State Farm logo are registered trademarks of State Farm Mutual Automobile Insurance Company. Products and services offered at openbay.com are offered by Openbay. State Farm does not warrant the merchantability, fitness, or quality of the products and services offered by Openbay. If you have questions about the potential applicability of your insurance coverage please contact your State Farm Agent.
State Farm Bank, F.S.B., Bloomington, Illinois offers deposit and loan products. Other insurance, securities or investment products are offered by affiliate companies.
State Farm Bank ("Bank") is a Member FDIC and Equal Housing Lender. NMLS ID 139716. The other products offered by affiliate companies of State Farm Bank are not FDIC insured, not a State Farm Bank obligation or guaranteed by State Farm Bank, and may be subject to investment risk, including possible loss of principal invested. The Bank encourages any interested individual(s) to submit an application for any product(s) offered by the Bank. We also encourage you to obtain information regarding the Bank's underwriting standards for each type or credit or service offered by visiting statefarm.com or by contacting the Bank at 877-SF4-BANK (877-734-2265). If you are deaf, hard of hearing, or do not use your voice to communicate, you may contact us via 711 or other relay services. To apply for a Bank product, you may also see your participating State Farm agent.