Customer Care
Moving Starts Right Here, We Can Help
Get Ready for Your Big Move
Moving can be hectic, fun, and crazy at all the same time. Like a good neighbor, State Farm® can help ease the stress. We've developed a Moving Checklist [PDF-59.5KB] to help you break down all the tasks into a doable, weekly to-do list. As you work on your checklist, your State Farm agent can help you with details like keeping your insurance policies and much more. For quick answers to important questions, call 1-800-782-8332.

What's Your Motivation for Moving?
Moves come in all shapes and sizes, initiated by different life events. Based on your reasons for moving, State Farm offers you a wide range of products and services designed to help.
New Job
A new job can mean new insurance needs as well as moving your 401(k) plan. State Farm offers several options to roll over into an IRA.

Marriage
Now that you're tying the knot, it may be time to update your policies, such as adding your spouse to your auto policy or purchasing life insurance.

New Baby
We can't help you change diapers, but we can help you prepare for college with an education savings plan or upgrade your auto insurance coverage.

Education Savings Plan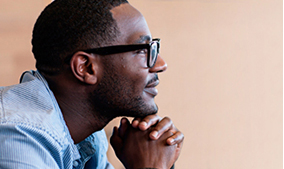 Divorce
During this difficult time, your State Farm agent can help you make necessary changes to your State Farm policies.

Learn about life insurance after divorce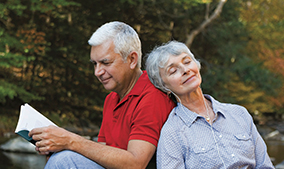 Retirement
You worked hard to get to your retirement. Let State Farm help protect your hard-earned savings, and help make sure your funds work as hard as you did!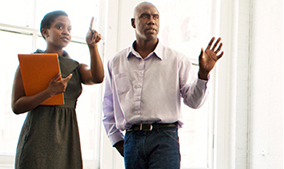 Buying and Renting Tips
Whether buying or renting, State Farm wants to make your move as smooth as possible. We can help with your mortgage needs and protect your new home against the unexpected.

Home and Property Insurance
Convenient Banking for all Your Needs
State Farm Bank® offers a wide variety of banking products to help you move to a better state.
Roll over your older 401(k) to a State Farm Bank IRA. Learn more about rolling over to a State Farm Bank IRA Money Market or CD.
Finance a car at a competitive rate with a State Farm Bank vehicle loan.
Still in the market for your new home? Explore flexible home financing options for your new home with a State Farm Bank mortgage loan.
State Farm Bank®
Need a Mortgage?
Have a question, need a prequalification or ready to apply?
Or call us at 888-556-3498.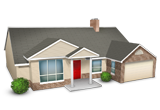 Moving Tools and Resources
Your next move just got a little easier.
Moving just got easier with our Moving Checklist [PDF-59.5KB].
Home automation and security puts you in control of your home, and alerts you of potential risks.
Must-Dos When Preparing to Sell Your Home
Disclosure
© Copyright, State Farm Mutual Automobile Insurance Company, 2015.
State Farm Indemnity Company
Bloomington, IL
State Farm Fire and Casualty Company
Bloomington, IL
State Farm General Insurance Company
Bloomington, IL
State Farm Florida Insurance Company
Winter Haven, FL
State Farm Lloyds
Richardson, TX
Life Insurance and annuities are issued by State Farm Life Insurance Company (Not Licensed in MA, NY, and WI)
State Farm Life and Accident Assurance Company (Licensed in NY and WI)
Bloomington, Illinois.
Each insurer is financially responsible for its own products.
Prior to rolling over assets from an employer-sponsored retirement plan into an IRA, it's important that customers understand their options and do a full comparison on the differences in the guarantees and protections offered by each respective type of account as well as the differences in liquidity/loans, types of investments, fees, and any potential penalties.
Not all Life and Health products listed above are available in all states. This information provides only a brief explanation of coverage available. Contact your agent/insurance producer for details and costs.
State Farm Bank, F.S.B., Bloomington, Illinois offers deposit and loan products. Other insurance, securities or investment products are offered by affiliate companies.
State Farm Bank ("Bank") is a Member FDIC and Equal Housing Lender. NMLS ID 139716. The other products offered by affiliate companies of State Farm Bank are not FDIC insured, not a State Farm Bank obligation or guaranteed by State Farm Bank, and may be subject to investment risk, including possible loss of principal invested. The Bank encourages any interested individual(s) to submit an application for any product(s) offered by the Bank. We also encourage you to obtain information regarding the Bank's underwriting standards for each type or credit or service offered by visiting statefarm.com® or by contacting the Bank at 877-SF4-BANK (877-734-2265). If you are deaf, hard of hearing, or do not use your voice to communicate, you may contact us via 711 or other relay services. To apply for a Bank product, you may also see your participating State Farm agent.