The Motorcycle Insurance You Deserve
State Farm® offers affordable motorcycle insurance for two- and three-wheeled motorcycles licensed for use on public roads. And, while some companies charge extra for certain motorcycle coverage, you get more coverage with us – standard. Talk to an agent, or call 833-354-3909 to get a motorcycle insurance quote today.
What Does Motorcycle Insurance Cover?
From bodily injury and property damage to theft and emergency expenses, our motorcycle insurance offers more coverage options as a standard so you only need to add extra coverage if you need to. Here's an idea of the kind of motorcycle coverage you can expect from us:
Bodily injury to someone else or damage to someone else's property for which you are legally responsible while riding your motorcycle
Bodily injury to yourself because of an accident with an uninsured motorist
Damage to your motorcycle caused by an accident
Theft, fire, vandalism, and other losses — even while your motorcycle is in storage for the winter
Custom motorcycle work, such as paint or upgraded components
Attached side cars
Emergency roadside expenses
Damage to protective gear
Trip interruption expenses
How Much Is Motorcycle Insurance?
Contact a State Farm agent to get an accurate motorcycle insurance quote and details on coverage options. Also, an agent can help you figure out which discounts are available to you.
Types of Motorcycles Insured
State Farm offers motorcycle insurance for multiple bike types, like:
Factory-built motorcycles
Motor scooters
Classic motorcycles
Minibikes
Custom motorcycles
Trail bikes
Motorcycle Loans From State Farm Bank®
If you're in the market for something new, or new to you, we could help you finance your next motorcycle. State Farm Bank offers competitive rates and no application fees.
Simple Insights® by State Farm
Take advantage of what we've learned! Simple Insights offers great tips and advice to help you maintain and enjoy your sport, leisure, or powersport vehicle to the fullest.
Ride smarter, refresh yourself on motorcycle safety tips for riding double.
Motorcycle insurance wisdom dispensed from a longtime cyclist and State Farm agent.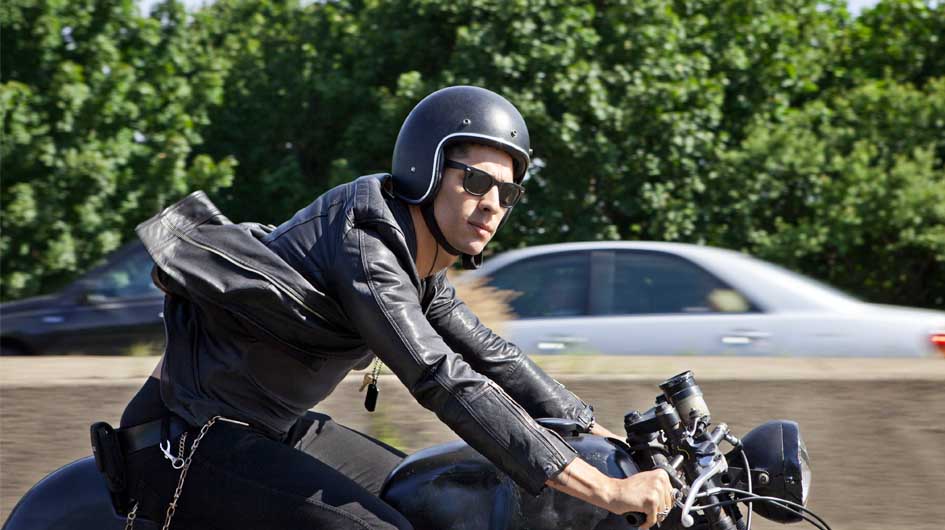 Catch up on the benefits and drawbacks of anti-lock brakes on motorcycles.
Disclaimer
This is only a general description of available motorcycle insurance coverage and is not a statement of contract. All coverages are subject to policy provisions and applicable endorsements. For further information and motorcycle insurance quotes, see your State Farm agent.
State Farm Bank, F.S.B., Bloomington, Illinois offers deposit and loan products. Other insurance, securities or investment products are offered by affiliate companies.
State Farm Bank ("Bank") is a Member FDIC and Equal Housing Lender. NMLS ID 139716. The other products offered by affiliate companies of State Farm Bank are not FDIC insured, not a State Farm Bank obligation or guaranteed by State Farm Bank, and may be subject to investment risk, including possible loss of principal invested. The Bank encourages any interested individual(s) to submit an application for any product(s) offered by the Bank. We also encourage you to obtain information regarding the Bank's underwriting standards for each type or credit or service offered by visiting statefarm.com® or by contacting the Bank at 877-SF4-BANK (877-734-2265). If you are deaf, hard of hearing, or do not use your voice to communicate, you may contact us via 711 or other relay services. To apply for a Bank product, you may also see your participating State Farm agent.
State Farm Mutual Automobile Insurance Company
Bloomington, IL
State Farm County Mutual Insurance Company of Texas
Richardson, TX