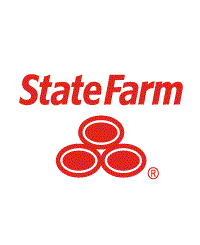 STATE FARM® INSURANCE AGENT,

OGLESBY

, IL
John Pini
Would you like to get a quote?
Office Details:
Landmark:
Southeast corner of Walnut and Columbia
Office Hours (CST):
Monday - Friday 9am - 5pm
Evening & Saturdays by appt.
Need help with a claim?
Start or track your claim online, or with the State Farm® mobile app.
Need to pay a bill?
Pay insurance bills fast and manage them easily.
About Me:
Lifelong Illinois Valley resident
BS Degree in Business, Eureka College
Served in the armed services
State Farm Agent since 1980
Prior to agency, worked in insurance claims
Qualified for State Farm Legion of Honor Awards:
Bronze Tablet, Silver Scroll, Golden Triangle
Active community involvement
Member: American Legion and Elks Club
Past President of Oglesby Business Association
Our Mission:
Our mission is to help people manage the risks of everyday life, recover from the unexpected and realize their dreams.
Our Team:

Kathy Pelka
Office Manager
Kelli Manahan
Insurance Account Representative

Barbara Longbons
Insurance Account Representative
Agent's Credentials and Licenses:
Disclosures
Life Insurance and annuities are issued by State Farm Life Insurance Company. (Not Licensed in MA, NY, and WI) State Farm Life and Accident Assurance Company (Licensed in New York and Wisconsin) Home Office, Bloomington, Illinois.
State Farm VP Management Corp. is a separate entity from those State Farm entities which provide banking and insurance products. Investing involves risk, including potential for loss.
Neither State Farm nor its agents provide tax or legal advice. Please consult a tax or legal advisor for advice regarding your personal circumstances.