STATE FARM® INSURANCE AGENT,

BINGHAMTON

, NY
Mark Anderson
Would you like to get a quote?
Office Details:
Street Address:
50 Pennsylvania Avenue
Binghamton
,
NY
13903-1667
Landmark:
Located in the Weis Supermarket Plaza
Office Hours (EST):
Mon-Thurs 9:00 am to 5:30 pm
Friday 9:00 am to 5:00 pm
Need help with a claim?
Start or track your claim online, or with the State Farm® mobile app.
Need to pay a bill?
Pay insurance bills fast and manage them easily.
About Me:
24/7 Live Telephone Customer Service
Free Car Insurance Quotes
We provide; Auto Insurance and Life Insurance
We provide; Home Insurance and Renters Insurance
We love participation in local community events
State Farm Agent serving Broome county since 2008
Great Lakes Christian College, Lansing, MI B.R.E.
Binghamton Chamber of Commerce Member
State Farm Legion of Honor Agent
Text SAVE to 78836 to download the Drive Safe and Save
We insure some home-based businesses
Call for a Renters Quote to cover your contents.
Get a motorcycle quote fit to your needs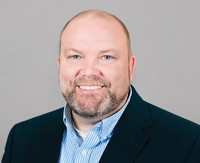 Our Mission:
We now has the ability to meet with you virtually! We can review documents together in real time, touch base quickly or have a longer conversation from our computer to your device. Let's connect! We focus on informing State Farm customers on the importance of having goals and a plan with the right insurance in case. Our State Farm mission is to help you manage the risks of everyday life, recover from the unexpected and realize your dreams.
Our Team:
Julie Anderson
Marketing Representative
Julie has experience providing; Auto Insurance, Life Insurance, Home Insurance, Renters Insurance and Financial Products. She's glad to help you!
Dorinda Bennett
Marketing Representative
Dorinda has experience providing; Auto Insurance, Life Insurance, Home Insurance, Renters Insurance and Financial Products. She's glad to help you!
Agent's Credentials and Licenses:
NY - Licensed Mortgage Loan Originator - NYS Banking Dept
We're Hiring
It could be the beginning of an exciting career.
This opportunity is about potential employment with an independent contractor agent who solicits application for State Farm products and services, and does NOT result in employment with any of the State Farm Companies. The employment selection decision, terms and conditions of employment (such as compensation and benefits) are all determined solely by the independent contractor agent.
Disclosures
Investors should carefully consider investment objectives, risks, charges and expenses. This and other important information is contained in the fund prospectuses and summary prospectuses which can be obtained by visiting the prospectus page on statefarm.com. Read it carefully. AP2022/03/0343
Securities distributed by State Farm VP Management Corp. State Farm VP Management Corp. Customer Relationship Summary
Securities Supervisor address:630 East Ave Ste 250 , Rochester, NY 14607-2178 Phone: 585-241-7920
Deposit products offered by U.S. Bank National Association. Member FDIC.
Life Insurance and annuities are issued by State Farm Life Insurance Company. (Not Licensed in MA, NY, and WI) State Farm Life and Accident Assurance Company (Licensed in New York and Wisconsin) Home Office, Bloomington, Illinois.
Pet insurance products are underwritten in the United States by American Pet Insurance Company, 6100-4th Ave S, Seattle, WA 98108. Please visit AmericanPetInsurance.com. For additional information and disclosures concerning Pet insurance please see Pet Insurance From State Farm® and Trupanion®. State Farm Mutual Automobile Insurance Company, its subsidiaries and affiliates, neither offer nor are financially responsible for pet insurance products.  State Farm is a separate entity and is not affiliated with Trupanion or American Pet Insurance.
Rocket Mortgage, LLC; NMLS #3030; www.NMLSConsumerAccess.org. Equal Housing Lender. Licensed in 50 states. AL License No. MC 20979, Control No. 100152352. AR, TX: 1050 Woodward Ave., Detroit, MI 48226-1906, (888) 474-0404; AZ: 1 N. Central Ave., Ste. 2000, Phoenix, AZ 85004, Mortgage Banker License #BK-0902939; CA: Licensed by the Department of Financial Protection and Innovation under the California Residential Mortgage Lending Act; CO: Regulated by the Division of Real Estate; GA: Residential Mortgage Licensee #11704; IL: Residential Mortgage Licensee #4127 – Dept. of Financial and Professional Regulation; KS: Licensed Mortgage Company MC.0025309; MA: Mortgage Lender License #ML 3030; ME: Supervised Lender License; MN: Not an offer for a rate lock agreement; MS: Licensed by the MS Dept. of Banking and Consumer Finance; NH: Licensed by the NH Banking Dept., #6743MB; NV: License #626; NJ: New Jersey – Rocket Mortgage, LLC, 1050 Woodward Ave., Detroit, MI 48226, (888) 474-0404, Licensed by the N.J. Department of Banking and Insurance.; NY: Rocket Mortgage, LLC, 1050 Woodward Ave., Detroit, MI 48226 Licensed Mortgage Banker-NYS Department of Financial Services; OH: MB 850076; OR: License #ML-1387; PA: Licensed by the Dept. of Banking –​ License #21430; RI: Licensed Lender; WA: Consumer Loan Company License CL-3030. ​Conditions may apply.
State Farm VP Management Corp. is a separate entity from those State Farm entities which provide banking and insurance products. Investing involves risk, including potential for loss.
Neither State Farm nor its agents provide tax or legal advice. Please consult a tax or legal advisor for advice regarding your personal circumstances.