How Much is Renters Insurance?
The average cost of renters insurance is quite affordable. Not only does the cost of renters insurance vary from company to company but it also depends on the coverages and deductible selected.
Renters Insurance Cost Varies by:
The coverages you select
How much coverage you buy
The deductible you select
Renters Insurance is designed to help protect you from certain losses. Losses are events that cause damage to property or injury to persons, whether covered by insurance or not.
---
Personal Property
This coverage helps protect against losses to your personal property, while it is in your home or with you while you travel.
Coverage for your personal property may include losses caused by:
Fire or lightning

Weight of ice, snow, or sleet

Explosion

Aircraft and vehicles

Smoke

Sudden and accidental tearing or bulging of heating or cooling systems

Windstorm or hail

Theft

Riot or civil commotion

Falling objects

Vandalism or malicious mischief

Sudden and accidental water discharge from plumbing or appliances

Freezing of plumbing systems
Loss of Use
This coverage provides payment for certain losses when your home is damaged and uninhabitable because of an insured loss, including your additional living expenses for the shortest time required to repair or replace the premises, or for your household to settle elsewhere, up to 24 months.
Inflation Coverage
This coverage automatically increases the amount of your insurance coverage on your personal property as inflation changes the cost of living.
The changes are based on the movement of an inflation index and are reflected in the premium at each annual policy renewal.
Tip: Select replacement cost coverage from State Farm® to get the most protection for your money.
This coverage provides payment based on the cost to repair or replace the damaged property at the time of loss, if actually replaced.
Personal Liability
This coverage provides payment for your legal liability because of bodily injury or property damage caused by an accident to which the coverage applies.
In addition, it may provide for the payment of your defense against these claims or suits.
Medical Payments to Others
This coverage pays medical expenses up to the limits in the policy for people who are on your premises with your permission and are accidentally injured.
Losses Not Insured
While State Farm Renters policy provides coverage for common causes of loss, it does not provide coverage for every loss.
All property coverages are subject to the Losses Not Insured provisions of the policy.
Examples of losses not insured include but are not limited to:
Water damage caused by flood or underground water.
Earth movement including earthquake or landslide.
Damage caused by nuclear hazard.
Please refer to the policy for descriptions of losses insured and not insured.
Personal Property
Coverages available for an additional premium include but are not limited to:
Additional liability coverage
Identity Restoration
Earthquake damage
Additional business property
Incidental business liability
---
---
Limited Replacement Cost Loss Settlement
Provides payment based on the cost to repair or replace the damaged property at the time of loss.
Depreciated Loss Settlement
Provides payment based on the cost to repair or replace damaged property less depreciation at the time of loss.
Personal Property Special Limits
While the Personal Property Loss Settlement provisions determine the loss payment on your personal property, it's important that you know that special limits apply to certain types of property.
Coverage for certain types of property is limited. Here are some items that may have "special limits" in a Renters policy:
Money, bank notes, coins (including collections)

Property used or intended to be used in business

Watercraft and equipment

Securities, checks, traveler's checks, gift cards, phone cards

Trailers (not used with watercraft)

Stamps, trading cards, comic books (including collections)

Home Computers

Theft loss of:

Jewelry and furs
Firearms
Silverware and goldware
Rugs, tapestries, wall hangings
---
---
Deductibles
The deductible is the portion of a covered personal property loss that is your responsibility. Deductibles vary, but the average Renters insurance deductible is $500 to $1000.
For example, if you have a $500 deductible, you are responsible for $500 of the covered personal property loss.
Higher deductibles lower renter insurance cost, but increase the amount of a covered loss you must bear. Ask yourself how much of a covered loss you are willing to bear in order to save on premium.
---
Helpful Resources From Simple Insights®
Take advantage of what we've learned through the years in Simple Insights.
You don't want too much or too little renters insurance. How to determine the right amount.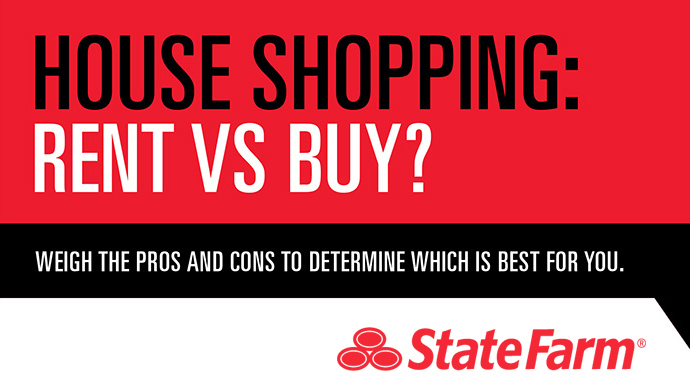 Weigh the pros and cons to determine which is best for you.
Thinking about protecting your property with renters insurance? Here are the facts.