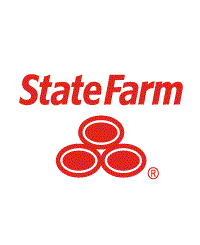 STATE FARM® INSURANCE AGENT,

COLUMBIA

, MD
Paul Duffy
Would you like to get a quote?
Office Details:
Street Address:
10724 Little Patuxent Parkway
Suite 200
Landmark:
Across from Zips dry cleaner. Located between the Mall and Howard Community College.
Office Hours (EST):
Wednesday 9:00am to 7:00pm
Other Times by Appointment
Need help with a claim?
Start or track your claim online, or with the State Farm® mobile app.
Need to pay a bill?
Pay insurance bills fast and manage them easily.
About Me:
Salisbury University, M.B.A.
Second Generation State Farm Agent
Been serving State Farm customers since 2004
Designated Long Term Care Professional
National Association of Insurance & Financial Advisors
Ambassador Travel Qualifier
Proud Husband and Father of four beautiful Children
Our Mission:
Our mission is to help people manage the risks of everyday life, recover from the unexpected and realize their dreams.
Our Team:
Mark Matkins
Office Representative
Agent's Credentials and Licenses:
Disclosures
Investors should carefully consider investment objectives, risks, charges and expenses. This and other important information is contained in the fund prospectuses and summary prospectuses which can be obtained by visiting the prospectus page on statefarm.com. Read it carefully. AP2022/03/0343
Securities distributed by State Farm VP Management Corp. State Farm VP Management Corp. Customer Relationship Summary
Securities Supervisor address:70 Thomas Johnson Dr , Frederick, MD 21702-4361 Phone: 301-620-5141
Deposit products offered by U.S. Bank National Association. Member FDIC.
Life Insurance and annuities are issued by State Farm Life Insurance Company. (Not Licensed in MA, NY, and WI) State Farm Life and Accident Assurance Company (Licensed in New York and Wisconsin) Home Office, Bloomington, Illinois.
State Farm VP Management Corp. is a separate entity from those State Farm entities which provide banking and insurance products. Investing involves risk, including potential for loss.
Neither State Farm nor its agents provide tax or legal advice. Please consult a tax or legal advisor for advice regarding your personal circumstances.