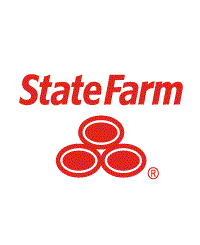 STATE FARM® INSURANCE AGENT,

PHOENIX

, AZ
Judd McGraw
Judd McGraw Ins Agency Inc
Would you like to get a quote?
Office Details:
Landmark:
One block East of the Arizona State Fair Grounds
Office Hours (MST):
Mon-Fri: 8:30am to 5:30pm
Need help with a claim?
Start or track your claim online, or with the State Farm® mobile app.
Need to pay a bill?
Pay insurance bills fast and manage them easily.
About Me:
Call us NOW for a FREE QUOTE!
We want to be your Local Arizona State Farm office
7 Years State Farm Experience
Servicing Phoenix, surrounding areas, and Relocations
Offering Friendly Personal Local Customer Service 24/7
We Speak Spanish
Offering Personalized Insurance and Financial Services
Experienced and knowledgeable Team Members
Focus in Auto & Home Insurance
Focus in Life & Health Insurance
Focus in Financial products
New Mexico State University Mechanical Engineering Grad
State Farm Legion of Honor
Ambassador Travel Qualifier
Helping customers with insurance needs since 2010
Our Mission:
Our mission is to be the premier provider for insurance and financial services needs through; 1. Experiencing remarkable service 2. Enlightening our community 3. Expanding our market share
Agent's Credentials and Licenses:
AZ - Mortgage Originator License #
1021165
We're Hiring
It could be the beginning of an exciting career.
This opportunity is about potential employment with an independent contractor agent who solicits application for State Farm products and services, and does NOT result in employment with any of the State Farm Companies. The employment selection decision, terms and conditions of employment (such as compensation and benefits) are all determined solely by the independent contractor agent.
Disclosures
Investors should carefully consider investment objectives, risks, charges and expenses. This and other important information is contained in the fund prospectuses and summary prospectuses which can be obtained by visiting the prospectus page on statefarm.com. Read it carefully. AP2022/03/0343
Securities distributed by State Farm VP Management Corp. State Farm VP Management Corp. Customer Relationship Summary
Securities Supervisor address:600 E Rio Salado Pkwy , Tempe, AZ 85281-0807 Phone: 480-293-8258
Deposit products offered by U.S. Bank National Association. Member FDIC.
Life Insurance and annuities are issued by State Farm Life Insurance Company. (Not Licensed in MA, NY, and WI) State Farm Life and Accident Assurance Company (Licensed in New York and Wisconsin) Home Office, Bloomington, Illinois.
Rocket Mortgage, LLC; NMLS #3030; www.NMLSConsumerAccess.org. Equal Housing Lender. Licensed in 50 states. AL License No. MC 20979, Control No. 100152352. AR, TX: 1050 Woodward Ave., Detroit, MI 48226-1906, (888) 474-0404; AZ: 1 N. Central Ave., Ste. 2000, Phoenix, AZ 85004, Mortgage Banker License #BK-0902939; CA: Licensed by the Department of Financial Protection and Innovation under the California Residential Mortgage Lending Act; CO: Regulated by the Division of Real Estate; GA: Residential Mortgage Licensee #11704; IL: Residential Mortgage Licensee #4127 – Dept. of Financial and Professional Regulation; KS: Licensed Mortgage Company MC.0025309; MA: Mortgage Lender License #ML 3030; ME: Supervised Lender License; MN: Not an offer for a rate lock agreement; MS: Licensed by the MS Dept. of Banking and Consumer Finance; NH: Licensed by the NH Banking Dept., #6743MB; NV: License #626; NJ: New Jersey – Rocket Mortgage, LLC, 1050 Woodward Ave., Detroit, MI 48226, (888) 474-0404, Licensed by the N.J. Department of Banking and Insurance.; NY: Rocket Mortgage, LLC, 1050 Woodward Ave., Detroit, MI 48226 Licensed Mortgage Banker-NYS Department of Financial Services; OH: MB 850076; OR: License #ML-1387; PA: Licensed by the Dept. of Banking –​ License #21430; RI: Licensed Lender; WA: Consumer Loan Company License CL-3030. ​Conditions may apply.
State Farm VP Management Corp. is a separate entity from those State Farm entities which provide banking and insurance products. Investing involves risk, including potential for loss.
Neither State Farm nor its agents provide tax or legal advice. Please consult a tax or legal advisor for advice regarding your personal circumstances.