Close
Open
COVID-19 Response Update
Because we're staying home more and driving less, we are working to reduce auto rates in every state! Learn more about this and our Good Neighbor Relief Program Covid-19 response.
Please contact our office if you have any questions. Due to COVID-19, we've adjusted how we work, but you can always call us or click on Email Agent and complete the form to send our office an email.
We're here for you and want to help.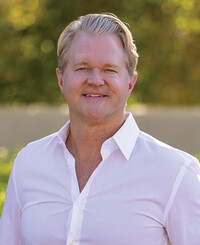 STATE FARM® INSURANCE AGENT,

SCOTTSDALE

, AZ
Jeremy Mueller
Jeremy Mueller Ins Agcy Inc
Would you like to get a quote?
Office Details:
Street Address:
23341 N Pima Rd Suite D139
AJ's Shopping Center
Scottsdale
,
AZ
85255-8360
Landmark:
North of the 101; SE Corner of Pinnacle Peak and Pima located in the AJ's Shopping Center
Office Hours (MST):
Monday -Thurs. 8:30 - 5:30
Friday 8:30 - 5:00; Sat 10-1
After hours by appointment
Need help with a claim?
Start or track your claim online, or with the State Farm® mobile app.
Need to pay a bill?
Pay insurance bills fast and manage them easily.
About Me:
State Farm experience since 1999
Serving North Scottsdale & surrounding communities
Arizona State University (BS-Economics, BS-Marketing)
Third Generation State Farm Agent in Scottsdale
State Farm Presidents Club Qualifier
State Farm Chairmans Circle Qualifier
State Farm Vice President's Club Qualifier
State Farm Ambassador Travel Qualifier
Scottsdale Grayhawk Community Resident
Assisting w/ Arizona relocations and Canadian customers
Scottsdale Pinnacle Peak Professionals - Member
State Farm Auto insurance in Scottsdale and Phoenix AZ
State Farm Home insurance in Scottsdale and Phoenix AZ
Our Mission:
At Jeremy Mueller State Farm, our customers are our first priority. We have the reputation of being a premier home and auto insurance State Farm agency in Scottsdale, AZ. You will always receive prompt, personal and professional service from someone you know to assist you with your Scottsdale auto and home insurance needs.
Our Team:
Stephanie Wesson
Office Manager
Stephanie has been with Jeremy Mueller's team since 2015. As a personable Arizona native, she is very knowledgeable when it comes to the area and she has a customer service background that has helped her thrive in the insurance industry! Stephanie prides herself with working efficiently and helping the team excel. She has a love for traveling, fashion and animals, especially her two dogs Sadie & Murphy!
April Eller
Account Manager
April has been with Jeremy's office since 2019 but has worked in insurance services since 2015 in Arizona and in California and is licensed in all lines of insurance. She brings great energy into work every day and holds her customer service standards extremely high and prides herself with excelling in everything she puts her mind too! April enjoys spending her weekends with her Chiweenie dog and getting outside whenever the weather permits it!
David Weaver
Office Representative
Matthew Loren Halverson
Account Manager
Matt has been with Jeremy's team since opening day in 2001! He is licensed in all lines of insurance but he is very well versed in flood insurance. Since working in insurance for almost 20 years, he is extremely knowledgeable when it comes to anything insurance and loves helping our State Farm customers! Being from Wisconsin, it is in his nature to be outside, so any chance he can get, you can catch him mountain biking in the beautiful Scottsdale Mountains and the outdoor Sonoran Dessert.
Lindsey Cunningham
Social Media Coordinator
Lindsay has been with Jeremy's team since 2015 and brings so much joy to the office! Lindsay has lived in Arizona and Nevada and has a lot of knowledge regarding the area. She handles everything she does with empathy and efficiency and helps everyone with a smile that you can practically hear through the phone. In 2020 she completed her Bachelors in Business Management from Grand Canyon University, and she enjoys spending time with her Husband and growing family of 4!
Kyle Green
Customer Service Manager
Kyle is an Arizona native with a passion for helping others. He has been with our team since 2016 but has been in Customer Service since getting out of the Marine Corps in 2006. His background in the military and customer service has uniquely positioned him to help our State Farm customers with all of their needs related to auto, home, and life insurance. He spends his time looking forward to, and enjoying the football season.
Chad Gaskill
Life/Health Products Representative
Chad is licensed in auto, home, and life insurance! He has been with our team since 2017 and has also worked in claims in the past. His main focus is finding new customers to bring to our State Farm family! He is knowledgeable of the surrounding area and has years of experience in the insurance industry. Chad loves spending quality time with his two daughters.
Leah Vukovic
Customer Relations Representative
Leah has been such a vital part of our team since 2017. Being from a family of people in the insurance world, she quickly caught on! She is licensed in auto and home insurance and truly takes the definition of customer service to another level. She has a passion for helping others which shows through her work day in and day out. She enjoys cooking for her family and spending time with her closest friends!
Andrew Vukovic
Property & Casualty Representative
Andrew has been with our team since 2019 but has been working in the insurance industry since 2013. He has a natural passion for helping people and everyone he talks to has a positive experience. He goes above and beyond with our State Farm customers and is happy to help with anything regarding home and auto insurance! He loves music, and enjoys going to concerts and taking spontaneous trips!
Agent's Credentials and Licenses:
We're Hiring
It could be the beginning of an exciting career.
This opportunity is about potential employment with an independent contractor agent who solicits application for State Farm products and services, and does NOT result in employment with any of the State Farm Companies. The employment selection decision, terms and conditions of employment (such as compensation and benefits) are all determined solely by the independent contractor agent.
Disclosures
Investors should carefully consider investment objectives, risks, charges and expenses. This and other important information is contained in the fund prospectuses and summary prospectuses which can be obtained by visiting the prospectus page on statefarm.com. Read it carefully. AP2020/03/0336
Securities distributed by State Farm VP Management Corp.
Securities Supervisor address: 600 E Rio Salado Pkwy , Tempe, AZ 85281-0807 Phone: 480-293-8258
State Farm Bank , F.S.B., Bloomington, Illinois, is a Member FDIC and Equal Housing Lender. NMLS ID 139716. The other products offered by affiliate companies of State Farm Bank are not FDIC insured, not a State Farm Bank obligation or guaranteed by State Farm Bank, and may be subject to investment risk, including possible loss of principal invested. The Bank encourages any interested individual(s) to submit an application for any product(s) offered by the Bank. We also encourage you to obtain information regarding the Bank's underwriting standards for each type of credit or service offered by visiting statefarm.com or by contacting the Bank at 877-SF4-BANK (877-734-2265). Callers who are hearing or speech impaired should dial 711 or use a preferred Telecommunications Relay Service. To apply for a Bank product, you may also see your participating State Farm agent.



Life Insurance and annuities are issued by State Farm Life Insurance Company. (Not Licensed in MA, NY, and WI) State Farm Life and Accident Assurance Company (Licensed in New York and Wisconsin) Home Office, Bloomington, Illinois.
Pet insurance products are underwritten in the United States by American Pet Insurance Company, 6100-4th Ave S, Seattle, WA 98108 Please visit AmericanPetInsurance.com. For additional information and disclosures concerning Pet insurance please see Pet Insurance From State Farm® and Trupanion®.
State Farm VP Management Corp. is a separate entity from those State Farm entities which provide banking and insurance products. Investing involves risk, including potential for loss.
Neither State Farm nor its agents provide tax or legal advice. Please consult a tax or legal advisor for advice regarding your personal circumstances.