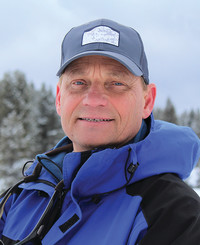 STATE FARM® INSURANCE AGENT,

TRUCKEE

, CA
Peter Fuszard
Would you like to get a quote?
Office Details:
Street Address:
11045 Donner Pass Road Ste 1A
Landmark:
Located on the corner of Donner Pass Rd. and Lake St.
Need help with a claim?
Start or track your claim online, or with the State Farm® mobile app.
Need to pay a bill?
Pay insurance bills fast and manage them easily.
Our Mission:
Our mission is to help our customers protect what is most important to them, recover from the unexpected and build their ideal future. We support sustainable growth to strengthen the year-round economy for all of us who live, work and play in this magnificent area. Nuestra oficina se esfuerza por proporcionarle una explicacion clara de los productos y servicios que State Farm ofrece, y al mismo tiempo, enfocarse en las necesidades suyas y de su familia.
Our Team:
Tara Schott
Account Manager
Lic#:
0I44512
Agent's Credentials and Licenses:
Disclosures
Deposit products offered by U.S. Bank National Association. Member FDIC.
Life Insurance and annuities are issued by State Farm Life Insurance Company. (Not Licensed in MA, NY, and WI) State Farm Life and Accident Assurance Company (Licensed in New York and Wisconsin) Home Office, Bloomington, Illinois.
State Farm VP Management Corp. is a separate entity from those State Farm entities which provide banking and insurance products. Investing involves risk, including potential for loss.
Neither State Farm nor its agents provide tax or legal advice. Please consult a tax or legal advisor for advice regarding your personal circumstances.