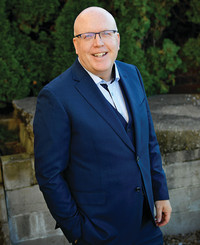 STATE FARM® INSURANCE AGENT,

TOLEDO

, IA
Gary Bock
Would you like to get a quote?
Office Details:
Landmark:
On Hwy 63 across from the Fire Station
Office Hours (CST):
Mon-Thurs. 8:30 AM - 5:00 PM
Fridays 8:30 AM - 5:00 PM
Evenings & Weekends by Appt
Need help with a claim?
Start or track your claim online, or with the State Farm® mobile app.
Need to pay a bill?
Pay insurance bills fast and manage them easily.
About Me:
AA in Business Management
20 years of Insurance Industry experience
Licensed in Iowa, Missouri and Nebraska
Auto Insurance and Home Insurance
Life Insurance and Health Insurance
Iowa Public Notary
I am married and have 4 children
I love serving my community
I enjoy sports including boating and riding motorcycles
Our Mission:
We exist to insure you from the unexpected today and prepare you for when life happens.
Our Team:
Susan Bock
Customer Service Representative
Susan calls the Heart of Iowa home. She has the privilege of being married to and working with Gary - it keeps their marriage fresh! Together they have 4 children and 2 dogs. Susan enjoys the outdoors, spending time with friends and family as well as their 2 dogs, watching and playing a variety of sports and going to the theater and movies. She is passionate about helping others, which pairs perfectly with her role as Customer Service Representative at the Gary Bock office.
Agent's Credentials and Licenses:
Disclosures
Life Insurance and annuities are issued by State Farm Life Insurance Company. (Not Licensed in MA, NY, and WI) State Farm Life and Accident Assurance Company (Licensed in New York and Wisconsin) Home Office, Bloomington, Illinois.
Pet insurance products are underwritten in the United States by American Pet Insurance Company, 6100-4th Ave S, Seattle, WA 98108. Please visit AmericanPetInsurance.com. For additional information and disclosures concerning Pet insurance please see Pet Insurance From State Farm® and Trupanion®. State Farm Mutual Automobile Insurance Company, its subsidiaries and affiliates, neither offer nor are financially responsible for pet insurance products.  State Farm is a separate entity and is not affiliated with Trupanion or American Pet Insurance.
State Farm VP Management Corp. is a separate entity from those State Farm entities which provide banking and insurance products. Investing involves risk, including potential for loss.
Neither State Farm nor its agents provide tax or legal advice. Please consult a tax or legal advisor for advice regarding your personal circumstances.