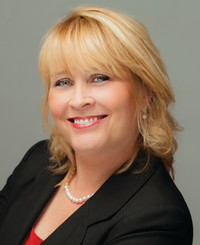 STATE FARM® INSURANCE AGENT,

RUSTON

, LA
Kim Dupree
Would you like to get a quote?
Office Details:
Landmark:
1-20 Exit 85, Before the Lincoln Parish Library, on the right - Cream white building with dark roof
Need help with a claim?
Start or track your claim online, or with the State Farm® mobile app.
Need to pay a bill?
Pay insurance bills fast and manage them easily.
About Me:
State Farm Agent in Ruston, LA area
State Farm Agent since 2014
Relocations to Ruston, Simsboro, Monroe, LA
Insurance in Ruston, Monroe, West Monroe, Choudrant, LA
Auto Insurance-Ruston, Dubach, Downsville, Monroe, LA
Life Insurance-Ruston, Simsboro, West Monroe, LA
Renters Insurance in Ruston, Arcadia, Jonesboro, LA
Car Insurance-Ruston, West Monroe, Arcadia, LA
Business/Commercial Insurance in Ruston, LA
Homeowners Insurance- Ruston, Dubach, Monroe, LA
Ruston Chamber of Commerce Member
University of Kentucky- Lexington, KY B.S. Degree
State Farm Chairman's Circle Qualifier
State Farm Ambassador Travel
State Farm Senior Vice President's Club
Phi Upsilon Omicron Honor Society - Lifetime Member
Our Mission:
Our mission is to become your first choice for all of your insurance needs by establishing a personal relationship with you & helping you understand the risks you face every day. We focus on Auto Insurance, Home, Renter's, Life, Health, and Business/Commercial Insurance throughout the Ruston, LA area including Simsboro, Monroe, West Monroe, Choudrant, and the rest of Northern Louisiana! When the unfortunate incidents occur, we pledge to be there to assist you-through the good & the bad.
Our Team:
Keri Keener
Insurance Account Representative
Keri Keener, a Ruston native, has served in every capacity in our office since joining us in November 2015. She currently serves our office as one of our Risk Advisors. She is licensed in Property & Casualty and Life & Health. She is a graduate of both Ruston High School and Louisiana Tech University. Keri and her future husband have two dogs Nova & Humphrey and enjoy outdoor activities such as hiking and gardening.
Susan Richardson
Office Manager

Jenny Mack
Property & Casualty Representative
Debbie Booth
Insurance Account Representative

Amanda Barmore
Insurance Account Representative
Amanda is licensed in Property and Casualty. She is working with our Risk Advisors for customer contact and customer service along with Auto and Home acquisition. She is native of Dubach and enjoys spending time with her family and children at the lake-fishing, swimming and tubing.

Charles Dupree
Life/Health Products Representative
Charles Dupree is Kim's husband and takes care of the financial side of the agency. He provides invaluable support for Kim and the agency.
Agent's Credentials and Licenses:
Kim Dupree Mortgage L.L.C.
Disclosures
Investors should carefully consider investment objectives, risks, charges and expenses. This and other important information is contained in the fund prospectuses and summary prospectuses which can be obtained by visiting the prospectus page on statefarm.com. Read it carefully. AP2022/03/0343
Securities distributed by State Farm VP Management Corp. State Farm VP Management Corp. Customer Relationship Summary
Securities Supervisor address:808 Russell Palmer Rd Ste 255 , Kingwood, TX 77339-1697 Phone: 972-744-1860
Deposit products offered by U.S. Bank National Association. Member FDIC.
Life Insurance and annuities are issued by State Farm Life Insurance Company. (Not Licensed in MA, NY, and WI) State Farm Life and Accident Assurance Company (Licensed in New York and Wisconsin) Home Office, Bloomington, Illinois.
Pet insurance products are underwritten in the United States by American Pet Insurance Company, 6100-4th Ave S, Seattle, WA 98108. Please visit AmericanPetInsurance.com. For additional information and disclosures concerning Pet insurance please see Pet Insurance From State Farm® and Trupanion®. State Farm Mutual Automobile Insurance Company, its subsidiaries and affiliates, neither offer nor are financially responsible for pet insurance products.  State Farm is a separate entity and is not affiliated with Trupanion or American Pet Insurance.
Rocket Mortgage, LLC; NMLS #3030; www.NMLSConsumerAccess.org. Equal Housing Lender. Licensed in 50 states. AL License No. MC 20979, Control No. 100152352. AR, TX: 1050 Woodward Ave., Detroit, MI 48226-1906, (888) 474-0404; AZ: 1 N. Central Ave., Ste. 2000, Phoenix, AZ 85004, Mortgage Banker License #BK-0902939; CA: Licensed by the Department of Financial Protection and Innovation under the California Residential Mortgage Lending Act; CO: Regulated by the Division of Real Estate; GA: Residential Mortgage Licensee #11704; IL: Residential Mortgage Licensee #4127 – Dept. of Financial and Professional Regulation; KS: Licensed Mortgage Company MC.0025309; MA: Mortgage Lender License #ML 3030; ME: Supervised Lender License; MN: Not an offer for a rate lock agreement; MS: Licensed by the MS Dept. of Banking and Consumer Finance; NH: Licensed by the NH Banking Dept., #6743MB; NV: License #626; NJ: New Jersey – Rocket Mortgage, LLC, 1050 Woodward Ave., Detroit, MI 48226, (888) 474-0404, Licensed by the N.J. Department of Banking and Insurance.; NY: Rocket Mortgage, LLC, 1050 Woodward Ave., Detroit, MI 48226 Licensed Mortgage Banker-NYS Department of Financial Services; OH: MB 850076; OR: License #ML-1387; PA: Licensed by the Dept. of Banking –​ License #21430; RI: Licensed Lender; WA: Consumer Loan Company License CL-3030. ​Conditions may apply.
State Farm VP Management Corp. is a separate entity from those State Farm entities which provide banking and insurance products. Investing involves risk, including potential for loss.
Neither State Farm nor its agents provide tax or legal advice. Please consult a tax or legal advisor for advice regarding your personal circumstances.