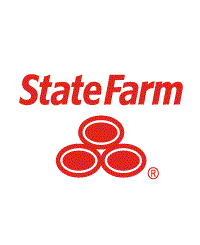 STATE FARM® INSURANCE AGENT,

HOLLAND

, MI
Sam Martin
Sam Martin Ins Agency Inc
Would you like to get a quote?
Office Details:
Street Address:
3013 W Shore Drive Suite 40
Landmark:
In between Apple Valley Nutrition, iCare Phone Repair, LeSalon and Rock N Thai
Office Hours (EST):
Appointments Always Welcome
Need help with a claim?
Start or track your claim online, or with the State Farm® mobile app.
Need to pay a bill?
Pay insurance bills fast and manage them easily.
Our Mission:
Our mission is to help people manage the risks of everyday life, recover from the unexpected and realize their dreams.
Our Team:
Brenda has been with us for 28 years. She has a huge heart and loves taking care of State Farm customers. Her 9 grandkids are the passion behind what she does, but secretly her dog Gigi is her favorite creature. She loves to shop and garden and has quite the green thumb.
Naomi VanDeWeg
Office Manager
Naomi has an amazing track record in her 10 years of taking care of State Farm customers. Her smile and personality are infectious. Her family make her beam with pride and you can find her most nights at a Football, Soccer or Basketball game in Zeeland. She loves traveling (especially Cabo) and doesn't shy away from competition.
Crystal Navarro
Customer Relations Representative
Crystal is a 6 year, bilingual team member. She is a problem solver and State Farm customers appreciate her diligence in taking care of issues. She loves to watch movies with her family, especially the scary movies. You can see her creative, crafty touches around the office. She doesn't say no to a FUN time!

Matt Brower
Account Representative
Matt is a Hope College graduate and soccer alum. Originally from Rockford, Matt grew up with 3 sisters. He loves to cook a large variety of cuisines and can be found working out, spending time with family or out on the town with his girlfriend.
Agent's Credentials and Licenses:
We're Hiring
It could be the beginning of an exciting career.
This opportunity is about potential employment with an independent contractor agent who solicits application for State Farm products and services, and does NOT result in employment with any of the State Farm Companies. The employment selection decision, terms and conditions of employment (such as compensation and benefits) are all determined solely by the independent contractor agent.
Disclosures
Investors should carefully consider investment objectives, risks, charges and expenses. This and other important information is contained in the fund prospectuses and summary prospectuses which can be obtained by visiting the prospectus page on statefarm.com. Read it carefully. AP2022/03/0343
Securities distributed by State Farm VP Management Corp. State Farm VP Management Corp. Customer Relationship Summary
Securities Supervisor address:4110 Copper Ridge Dr Ste 204F , Traverse City, MI 49684-6721 Phone: 231-932-2210
Deposit products offered by U.S. Bank National Association. Member FDIC.
Life Insurance and annuities are issued by State Farm Life Insurance Company. (Not Licensed in MA, NY, and WI) State Farm Life and Accident Assurance Company (Licensed in New York and Wisconsin) Home Office, Bloomington, Illinois.
Pet insurance products are underwritten in the United States by American Pet Insurance Company and ZPIC Insurance Company, 6100-4th Ave. S, Seattle, WA 98108. Terms and conditions apply, see full policy on Trupanion's website for details. State Farm Mutual Automobile Insurance Company, its subsidiaries and affiliates, neither offer nor are financially responsible for pet insurance products. State Farm is a separate entity and is not affiliated with Trupanion or American Pet Insurance. 

Pre-existing conditions: If you currently have a pet medical insurance policy, switching carriers or purchasing a new policy may affect certain provisions such as coverages for pre-existing conditions or deductibles already established under your current policy. Let your State Farm® agent know if your existing policy has provisions that might make it beneficial for you to keep. 

State Farm (including State Farm Mutual Automobile Insurance Company and its subsidiaries and affiliates) is not responsible for, and does not endorse or approve, either implicitly or explicitly, the content of any third party sites referenced in this material. Products and services are offered by third parties and State Farm does not warrant the merchantability, fitness or quality of the products and services of the third parties.
State Farm VP Management Corp. is a separate entity from those State Farm entities which provide banking and insurance products. Investing involves risk, including potential for loss.
Neither State Farm nor its agents provide tax or legal advice. Please consult a tax or legal advisor for advice regarding your personal circumstances.