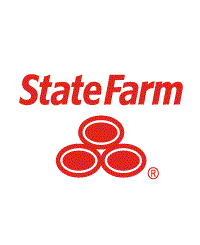 STATE FARM® INSURANCE AGENT,

HILLSBOROUGH

, NC
Annie Burton
Would you like to get a quote?
Office Details:
Street Address:
159 Mayo Street
Hillsborough
,
NC
27278-2573
Landmark:
Conveniently located off of I 40 S and I 85 S - exit 164. In between Planet Fitness and Subway!
Office Hours (EST):
Mon - Fri 8:30am - 5:00pm
Need help with a claim?
Start or track your claim online, or with the State Farm® mobile app.
Need to pay a bill?
Pay insurance bills fast and manage them easily.
About Me:
Harvard University - Cambridge, MA
Complimentary Insurance Reviews
Life Insurance Seminars (Zoom or In person)
Out of State Transfers to RTP Research Triangle Pk
Hillsborough Chamber of Commerce
Member, Durham Chapter of The Links Incorporated
Quotes on car insurance in hillsborough NC
Quotes on car insurance Durham NC
Quotes on car insurance Carrboro NC
Quotes on car insurance Chapel Hill
Offering auto insurance mebane
Call Annie Burton State Farm office for quotes
Visit our office and save on insurance
Life insurance is the ultimate love letter
Quotes in Virginia
Our Mission:
To help customers plan for the future, and minimize risks. Through every journey in life, we've got you covered!
Our Team:
Our staff speaks both English and Spanish. Our Office is our home and yours as well. We have a welcoming and warm environment that is pet friendly with caring, knowledgeable staff who are eager to assist. Come by for a cappuccino or chai tea and see for yourself!
Agent's Credentials and Licenses:
We're Hiring
It could be the beginning of an exciting career.
This opportunity is about potential employment with an independent contractor agent who solicits application for State Farm products and services, and does NOT result in employment with any of the State Farm Companies. The employment selection decision, terms and conditions of employment (such as compensation and benefits) are all determined solely by the independent contractor agent.
Disclosures
Deposit products offered by U.S. Bank National Association. Member FDIC.
Life Insurance and annuities are issued by State Farm Life Insurance Company. (Not Licensed in MA, NY, and WI) State Farm Life and Accident Assurance Company (Licensed in New York and Wisconsin) Home Office, Bloomington, Illinois.
State Farm VP Management Corp. is a separate entity from those State Farm entities which provide banking and insurance products. Investing involves risk, including potential for loss.
Neither State Farm nor its agents provide tax or legal advice. Please consult a tax or legal advisor for advice regarding your personal circumstances.