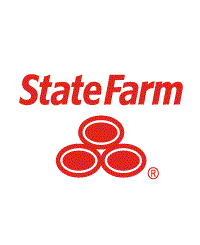 STATE FARM® INSURANCE AGENT,

CINCINNATI

, OH
George Meinberg
Would you like to get a quote?
Office Details:
Street Address:
9400 Main Street
Suite 1
Cincinnati
,
OH
45242-7650
Landmark:
Behind the Montgomery Inn.
Need help with a claim?
Start or track your claim online, or with the State Farm® mobile app.
Need to pay a bill?
Pay insurance bills fast and manage them easily.
Our Mission:
Our mission is to help people manage the risks of everyday life, recover from the unexpected and realize their dreams.
Our Team:

Jackie Mustain
Office Representative

Michele Prell
Multiple Line Representative
I earned a BS in Marketing graduating Summa cum Laude from University of Cincinnati. This career has given me the opportunity to help customers manage the risks of everyday life. I can assist you with Auto, Life, and Fire insurance. My goal is to provide every customer with the very best service.


Victoria Kundrat
Office Representative

Agent's Credentials and Licenses:
Disclosures
Life Insurance and annuities are issued by State Farm Life Insurance Company. (Not Licensed in MA, NY, and WI) State Farm Life and Accident Assurance Company (Licensed in New York and Wisconsin) Home Office, Bloomington, Illinois.
State Farm VP Management Corp. is a separate entity from those State Farm entities which provide banking and insurance products. Investing involves risk, including potential for loss.
Neither State Farm nor its agents provide tax or legal advice. Please consult a tax or legal advisor for advice regarding your personal circumstances.