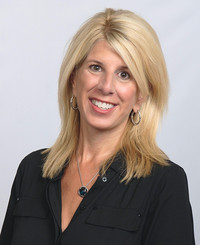 STATE FARM® INSURANCE AGENT,

LEBANON

, OH
Marjorie Schaeffer
Marjorie Schaeffer Ins Agy Inc
Would you like to get a quote?
Office Details:
Landmark:
At the Corner of Dave and Mound
Office Hours (EST):
Monday -Friday 9:00 -5:00
Need help with a claim?
Start or track your claim online, or with the State Farm® mobile app.
Need to pay a bill?
Pay insurance bills fast and manage them easily.
About Me:
The Ohio State University, B.A. Go Buckeyes!
Member of the Lebanon Chamber of Commerce
Insurance for Lebanon, Waynesville, Morrow, Maineville
Insurance for Blanchester, Mason, South Lebanon
Member of Main Street Lebanon Organization since 2016
State Farm Agent since 2012
Business Insurance
We provide free Life Insurance Evaluations
We offer Auto Insurance and Motorcycle Insurance
Reach out to us for Renters and Homeowners Insurance
Contact us for Boat Insurance
If you are relocating to Warren County, we can help!
Our Mission:
Our mission is to help people manage the risks of everyday life, recover from the unexpected and realize their dreams.
Our Team:
Erica Kosinski
Customer Service Representative
I transferred to Marjorie's office as a policy holder from Illinois in 2013. I was so impressed with Marjorie and her office that I joined her team in 2017. I am licensed in Property and Casualty, Life and Health as well as a Bank Representative. I have been a resident of Lebanon since 2013. My favorite part of working with Marjorie Schaeffer State Farm is helping policy holders understand their insurance and the importance of protecting themselves from the unexpected.

Judy Gomia
Customer Service Representative
I have been with Marjorie's office since 2020, but I am tenured in the Insurance Industry. I am licensed in Property and Casualty as well as Life and Health. My primary role in the office is to provide outstanding service State Farm policy holders.

Jenn Olivencia
Account Representative
I have been a licensed Insurance Agent since 2013. I have experience in Business Insurance as well as Property and Casualty. I would love to help you with your insurance needs. Personally, I am a Mom with 2 children. I love spending time with my family, traveling and just being outside.
Agent's Credentials and Licenses:
Disclosures
Investors should carefully consider investment objectives, risks, charges and expenses. This and other important information is contained in the fund prospectuses and summary prospectuses which can be obtained by visiting the prospectus page on statefarm.com. Read it carefully. AP2022/03/0343
Securities distributed by State Farm VP Management Corp. State Farm VP Management Corp. Customer Relationship Summary
Securities Supervisor address:8650 Governors Hill Dr Ste 170 , Cincinnati, OH 45249-1291 Phone: 513-770-5141
Deposit products offered by U.S. Bank National Association. Member FDIC.
Life Insurance and annuities are issued by State Farm Life Insurance Company. (Not Licensed in MA, NY, and WI) State Farm Life and Accident Assurance Company (Licensed in New York and Wisconsin) Home Office, Bloomington, Illinois.
Pet insurance products are underwritten in the United States by American Pet Insurance Company, 6100-4th Ave S, Seattle, WA 98108. Please visit AmericanPetInsurance.com. For additional information and disclosures concerning Pet insurance please see Pet Insurance From State Farm® and Trupanion®. State Farm Mutual Automobile Insurance Company, its subsidiaries and affiliates, neither offer nor are financially responsible for pet insurance products.  State Farm is a separate entity and is not affiliated with Trupanion or American Pet Insurance.
State Farm VP Management Corp. is a separate entity from those State Farm entities which provide banking and insurance products. Investing involves risk, including potential for loss.
Neither State Farm nor its agents provide tax or legal advice. Please consult a tax or legal advisor for advice regarding your personal circumstances.