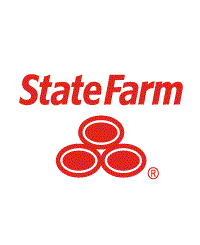 STATE FARM® INSURANCE AGENT,

ANDERSON

, SC
Terence Roberts
Would you like to get a quote?
Office Details:
Street Address:
1405 Pearman Dairy Road
Suite B
Landmark:
Next to Electric City Animal Clinic. One mile from Westside High School.
Office Hours (EST):
After hours by appointment
Need help with a claim?
Start or track your claim online, or with the State Farm® mobile app.
Need to pay a bill?
Pay insurance bills fast and manage them easily.
About Me:
Mayor City of Anderson
Focus on Auto, Renters and Homeowners Insurance
Serving the Auto Insurance needs for Anderson, SC
Focus on Relocation to Anderson County
Call our office for a FREE Auto Insurance Quote
Anderson Area Chamber of Commerce, Past President
United Way Board Member
Winthrop University, BS - Marketing
Salvation Army, Past Treasurer
Anderson Area YMCA-Past Chairman
Past Chairman of the Board of The Montessori School
Past Chairman of the Board of New Foundations Children
Our Mission:
Our mission is to create a proper balance between our marketing and service activities that provide prompt, accurate, friendly and cost-effective responses in every contact with onboard and potential policyholders. Policyholders should have peace of mind after every contact.
Our Team:
Albert Roberts
Insurance Account Representative
Agent's Credentials and Licenses:
Disclosures
Deposit products offered by U.S. Bank National Association. Member FDIC.
Life Insurance and annuities are issued by State Farm Life Insurance Company. (Not Licensed in MA, NY, and WI) State Farm Life and Accident Assurance Company (Licensed in New York and Wisconsin) Home Office, Bloomington, Illinois.
State Farm VP Management Corp. is a separate entity from those State Farm entities which provide banking and insurance products. Investing involves risk, including potential for loss.
Neither State Farm nor its agents provide tax or legal advice. Please consult a tax or legal advisor for advice regarding your personal circumstances.