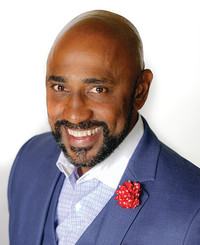 STATE FARM® INSURANCE AGENT,

HOUSTON

, TX
Erwin McGowan
Would you like to get a quote?
Office Details:
Landmark:
At Corner of Lockwood and Market Street. 1 mile east of Downtown and 1 Block off of I-10 Freeway.
Office Hours (CST):
Mon-Fri 9:00 am to 5:00pm
Need help with a claim?
Start or track your claim online, or with the State Farm® mobile app.
Need to pay a bill?
Pay insurance bills fast and manage them easily.
About Me:
Southern University-Bachelor of Science, Agri Ed
State Farm Agent/Claims since 1986
National Sales Achievement Award
Chairman's Circle Qualifier
Glen Brook Valley Civic Club
Married for 30 plus years
Church Bus Driver
2 Adult Sons
Pet Lovers
LISC Houston Neighborhood Award
Our Mission:
With 4 experienced Team Members, we strive to provide unsurpassed service. Our goal is to deliver service above and beyond the rest to all with whom we come in contact; whether it's assisting our own State Farm customers, or answering the random inquiry of a passerby. You will find that our commitment is genuine and our service is beyond compare.
Our Team:
Scenacia Jones
Account Manager
Gardening. Traveling abroad. Volunteering at Non-Profit Organizations. Advocate for Special Needs Community.
Maria Bayutas
Marketing Manager
Animal Lover. Born to enjoy the Outdoors.
Agent's Credentials and Licenses:
We're Hiring
It could be the beginning of an exciting career.
This opportunity is about potential employment with an independent contractor agent who solicits application for State Farm products and services, and does NOT result in employment with any of the State Farm Companies. The employment selection decision, terms and conditions of employment (such as compensation and benefits) are all determined solely by the independent contractor agent.
Disclosures
Deposit products offered by U.S. Bank National Association. Member FDIC.
Life Insurance and annuities are issued by State Farm Life Insurance Company. (Not Licensed in MA, NY, and WI) State Farm Life and Accident Assurance Company (Licensed in New York and Wisconsin) Home Office, Bloomington, Illinois.
State Farm VP Management Corp. is a separate entity from those State Farm entities which provide banking and insurance products. Investing involves risk, including potential for loss.
Neither State Farm nor its agents provide tax or legal advice. Please consult a tax or legal advisor for advice regarding your personal circumstances.