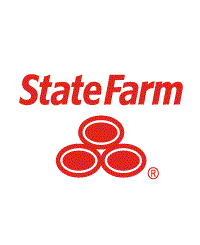 STATE FARM® INSURANCE AGENT,

EMMAUS

, PA
Fred Saracino
Would you like to get a quote?
Office Details:
Landmark:
Located on the Lehigh St. auto mile just west of Rt 309 and 78. Off the Lehigh St exit in Emmaus, PA
Office Hours (EST):
Hours subject to change due
to COVID-19. Please call.
Need help with a claim?
Start or track your claim online, or with the State Farm® mobile app.
Need to pay a bill?
Pay insurance bills fast and manage them easily.
About Me:
State Farm Insurance Agent Since 1973
Graduate of The University of Wisconsin
Lifetime Member State Farm President's Club
Northeast Senior Vice Presidents Club
Ambassador Travel Qualifier 40 years
Silver Scroll/Golden Triangle/Crystal Excellence
Million Dollar Round Table
Chairman's Circle
Insuring the Lehigh Valley over 49 GREAT years!
Past President of NAIFA / Insurance
Free Quotes on Auto Insurance and Home Insurance
Lehigh Valley's 1st choice for Insurance EVERYTIME!
Camelot for Children Board of Directors, Past President
22 Years Volunteer, National Ski Patrol
Our Mission:
Our mission is to build a personal relationship insuring your confidence in our ability to help manage the risks of everyday life and be the first choice in your Pennsylvania insurance needs. Our business growth is based on your satisfaction and referrals. We focus on Auto Insurance, Home Insurance, and Renters Insurance throughout Pennsylvania, including; Allentown, Emmaus, Macungie, Center Valley and surrounding communities. We have long hours and a great staff to serve you!
Our Team:
Patrice Ericksen
Insurance Account Representative
Agent's Credentials and Licenses:
Disclosures
Deposit products offered by U.S. Bank National Association. Member FDIC.
Life Insurance and annuities are issued by State Farm Life Insurance Company. (Not Licensed in MA, NY, and WI) State Farm Life and Accident Assurance Company (Licensed in New York and Wisconsin) Home Office, Bloomington, Illinois.
State Farm VP Management Corp. is a separate entity from those State Farm entities which provide banking and insurance products. Investing involves risk, including potential for loss.
Neither State Farm nor its agents provide tax or legal advice. Please consult a tax or legal advisor for advice regarding your personal circumstances.