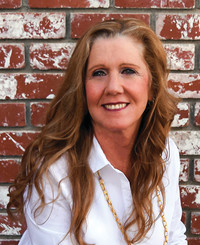 STATE FARM® INSURANCE AGENT,

VISALIA

, CA
Elaine Rider
Would you like to get a quote?
Office Details:
Landmark:
Just past the REMAX building on the corner of Crenshaw and Mineral King
Office Hours (PST):
After Hours by Appointment
Need help with a claim?
Start or track your claim online, or with the State Farm® mobile app.
Need to pay a bill?
Pay insurance bills fast and manage them easily.
About Me:
State Farm Agent since 2000
Associated with State Farm since 1991
Legion of Honor Silver Scroll
Legion of Honor Bronze Tablet
Long time Visalia Resident
Qualified for NAIFA Quality Award Life and Multi line
Arts Visalia Board Member
Ambassador for Life Traveler
Member PIF - PAC
National Association of Insurance & Financial Advisors
Past - President of Visalia Kiwanis
San Joaquin Valley College-Business Degree
Notary Public
Proud Mother and Grandmother
Our Mission:
Our mission is to help people manage the risks of everyday life, recover from the unexpected and realize their dreams.
Our Team:
Sandra Anderson
Customer Service Representative
Lic#:
0C88488
Free Life Quotes Free Auto Quotes Long term team member with 20 years in the business
Gloria Camacho
Customer Service Representative
Lic#:
0D09107
Agent's Credentials and Licenses:
Disclosures
Investors should carefully consider investment objectives, risks, charges and expenses. This and other important information is contained in the fund prospectuses and summary prospectuses which can be obtained by visiting the prospectus page on statefarm.com. Read it carefully. AP2020/03/0336
Securities distributed by State Farm VP Management Corp.
Securities Supervisor address: 2375 W March Ln , Stockton, CA 95207-5239 Phone: 209-956-2893
Life Insurance and annuities are issued by State Farm Life Insurance Company. (Not Licensed in MA, NY, and WI) State Farm Life and Accident Assurance Company (Licensed in New York and Wisconsin) Home Office, Bloomington, Illinois.
State Farm VP Management Corp. is a separate entity from those State Farm entities which provide banking and insurance products. Investing involves risk, including potential for loss.
Neither State Farm nor its agents provide tax or legal advice. Please consult a tax or legal advisor for advice regarding your personal circumstances.