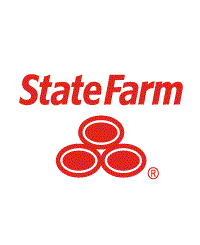 STATE FARM® INSURANCE AGENT,

COLORADO SPGS

, CO
Matt Fitzpatrick
Matt Fitzpatrick Ins Agcy Inc
Would you like to get a quote?
Office Details:
Street Address:
1295 Kelly Jnsn Blvd Suite 220
Colorado Spgs
,
CO
80920-3979
Landmark:
Southwest side of Kelly Johnson Blvd. Located behind the Security Service Credit Union on N. Academy
Need help with a claim?
Start or track your claim online, or with the State Farm® mobile app.
Need to pay a bill?
Pay insurance bills fast and manage them easily.
About Me:
We Offer Insurance and Financial Services in Colorado
Helping Colorado Springs, Denver, and All of CO
Licensed in Auto, Home, Life, Health, & Business
We Offer Many Discounts!
Bundle Your Home & Auto Insurance and Save!
Annual Insurance Reviews
We Offer Many Discounts for Your Teen Driver
Assisting with Out of State Transfers to Colorado
Get the Right Coverage for Your Situation
We Help Small Business Owners Daily
State Licensed Team to Help With Your Insurance Needs
Let us Help You insure Your Family!
Support Local Business and Agency
Colorado Native and Outdoor Enthusiast
B.S. Business from University of Colorado Boulder
I Am a Small Business Owner, Father, and Husband
Our Mission:
The State Farm Mission is to help people manage the risks of everyday life, recover from the unexpected and realize their dreams. We do this by guiding our State Farm customers to make informed decisions based on their individual needs. By reviewing your risks and goals, we offer products to make sure you have the right policies and coverage in place.
Our Team:
Nadia Chavez
Account Manager

Brittany Aversano
Customer Service Manager
Erica Villasenor
Account Manager
Agent's Credentials and Licenses:
Disclosures
Deposit products offered by U.S. Bank National Association. Member FDIC.
Life Insurance and annuities are issued by State Farm Life Insurance Company. (Not Licensed in MA, NY, and WI) State Farm Life and Accident Assurance Company (Licensed in New York and Wisconsin) Home Office, Bloomington, Illinois.
Pet insurance products are underwritten in the United States by American Pet Insurance Company, 6100-4th Ave S, Seattle, WA 98108 Please visit AmericanPetInsurance.com. For additional information and disclosures concerning Pet insurance please see Pet Insurance From State Farm® and Trupanion®.
State Farm VP Management Corp. is a separate entity from those State Farm entities which provide banking and insurance products. Investing involves risk, including potential for loss.
Neither State Farm nor its agents provide tax or legal advice. Please consult a tax or legal advisor for advice regarding your personal circumstances.