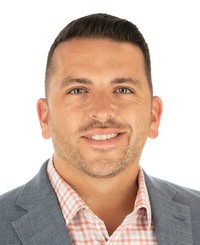 STATE FARM® INSURANCE AGENT,

COLONIE

, NY
Erik LaChance
LaChance Insurance Agency Inc
Would you like to get a quote?
Office Details:
Street Address:
18 Computer Drive E
Suite 105
Landmark:
We are conveniently located right off Wolf Rd. behind Denooyer Chevrolet in the TRG building.
Office Hours (EST):
Sat. 9am - 12pm and by appt.
Need help with a claim?
Start or track your claim online, or with the State Farm® mobile app.
Need to pay a bill?
Pay insurance bills fast and manage them easily.
About Me:
Siena Alumni, Class of '06
Hudson Valley CC Alumni, Class of '04
Resident of Bethlehem, NY
Colonie Chamber of Commerce Member
Bethlehem Chamber of Commerce Member
Society of Financial Service Professionals Member
MBA of NENY Member
Everyday Warriors Board Member
Hospitality House Board Member
Tri-Village Little League Coach
BNI Action Allstars Member
Began State Farm Career in 2007
State Farm Agent since 2015
Two convenient locations in Colonie and Delmar
Chairman's Circle Qualifying Agency - 2020, 2021
Agent Aspirant Agency
Our Mission:
To better the lives and futures of our State Farm customers and our community, by offering the products and services that best suit their insurance and financial service needs, one relationship at a time.
Our Team:
Maria Carrero
Office Manager
Amanda Duncan
Assistant Office Manager
Amanda has 8 years of insurance and financial services experience with State Farm. She is a native of Waterford, NY and resides in Temple, TX. Amanda has been married to her husband for 6 years and they have two boys.



Agent's Credentials and Licenses:
Disclosures
Investors should carefully consider investment objectives, risks, charges and expenses. This and other important information is contained in the fund prospectuses and summary prospectuses which can be obtained by visiting the prospectus page on statefarm.com. Read it carefully. AP2022/03/0343
Securities distributed by State Farm VP Management Corp. State Farm VP Management Corp. Customer Relationship Summary
Securities Supervisor address:630 East Ave Ste 250 , Rochester, NY 14607-2178 Phone: 585-241-7920
Deposit products offered by U.S. Bank National Association. Member FDIC.
Life Insurance and annuities are issued by State Farm Life Insurance Company. (Not Licensed in MA, NY, and WI) State Farm Life and Accident Assurance Company (Licensed in New York and Wisconsin) Home Office, Bloomington, Illinois.
Pet insurance products are underwritten in the United States by American Pet Insurance Company, 6100-4th Ave S, Seattle, WA 98108. Please visit AmericanPetInsurance.com. For additional information and disclosures concerning Pet insurance please see Pet Insurance From State Farm® and Trupanion®. State Farm Mutual Automobile Insurance Company, its subsidiaries and affiliates, neither offer nor are financially responsible for pet insurance products.  State Farm is a separate entity and is not affiliated with Trupanion or American Pet Insurance.
State Farm VP Management Corp. is a separate entity from those State Farm entities which provide banking and insurance products. Investing involves risk, including potential for loss.
Neither State Farm nor its agents provide tax or legal advice. Please consult a tax or legal advisor for advice regarding your personal circumstances.