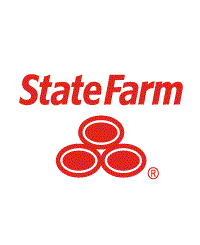 STATE FARM® INSURANCE AGENT,

BONHAM

, TX
Jake Shockley
Shockley Insurance Agency Inc
Would you like to get a quote?
Office Details:
Landmark:
We are located just East of 121 on Sam Rayburn Drive, across from Fort English.
Office Hours (CST):
Monday - Friday 9:00 - 5:30
After Hours by Appointment
Need help with a claim?
Start or track your claim online, or with the State Farm® mobile app.
Need to pay a bill?
Pay insurance bills fast and manage them easily.
About Me:
Austin College Alumni
2nd generation State Farm Agent
Over 15 years State Farm and Industry experience
Born and Raised in Fannin County.
Fannin County Sports Hall of Fame member.
About Me:
Austin College Alumni
2nd generation State Farm Agent
Over 15 years State Farm and Industry experience
Born and Raised in Fannin County.
Fannin County Sports Hall of Fame member.
Our Mission:
Shockley State Farm exists to establish a relationships with our State Farm customers, enabling us to assist each individual and family in creating their personal foundation of financial security on which to build their dreams.
Our Team:
Josh Shockley
Office Manager
Josh is our Office Manager and has over 22 years of insurance experience. He enjoys talking with State Farm customers, then working to find the coverage plans for you and your family. When he is not working he enjoys spending time with his amazing wife and kids! Josh is a Bonham HS graduate and Austin College Alumni. He started his career with State Farm in 1998 as a Fire Claims Representative and has since become involved in Auto, Life, Health, ATV/UTV, Boat and Business Insurance.

Karen Butler
Account Manager
Karen has been a Bonham native since she was 4 years old. Her father was a long time head coach and AD for the Warriors so Karen bleeds purple. She graduated from BHS in the class of '72 and and is also a University of Texas Alumni. Karen has been associated with State Farm for 30 years taking care of the people of Fannin County. She loves getting to know and helping families. In her free time Karen enjoys spending time with her husband, kids and 5 grandchildren.
Andrea Lappin
Account Manager
Andrea was born and raised in Cotton Center, Texas. She is a proud graduate of Bonham High School and her roots run deep in Fannin County. Andrea enjoys spending time with her sons and family and also decorating and volunteering in the community. She has a passion for helping people. Andrea can help with your Auto, Home or Business needs.
Ashley Reichert
Account Manager
Ashley has been living the dream of being a dedicated insurance professional and helping families and friends for nearly 15 years. She grew up in Wolfe City and currently resides in Leonard. She enjoys her free time spent with her awesomely blended family.
Payton Berni
Account Manager
Payton is a native of the Texoma area. She graduated from Calisburg High School and then continued her education at Tarleton State University. While there she majored in Agri-Business Management. Payton enjoys spending time with her husband and son on the ranch. She has a passion for helping customers uncover their needs for farm, auto, business, home and life insurance.
Ross Renshaw
Account Manager
Ross is a Fannin County native where he graduated from Bonham High School. He also finished his undergraduate at TA&M Commerce and continued with his Master's at Texas State University. Ross enjoys the outdoors and playing guitar around the campfire. When in the office, Ross takes pride in helping State Farm customers with their car, home, life, and health insurance needs.
Lindsey Cameron
Account Manager
Lindsey was born and raised in Bugtussle, Texas. She is the 7th generation in her family to be raised there. After graduating from Bonham High School she continued her education at Texas A&M University. Yep, she's an Aggie. Lindsey enjoys cooking, ATV riding and spending time with her children. Lindsey loves taking care of State Farm customers and helping with their auto, home, life and health insurance needs.
Mackenzie Lane
Account Manager
Agent's Credentials and Licenses:
We're Hiring
It could be the beginning of an exciting career.
This opportunity is about potential employment with an independent contractor agent who solicits application for State Farm products and services, and does NOT result in employment with any of the State Farm Companies. The employment selection decision, terms and conditions of employment (such as compensation and benefits) are all determined solely by the independent contractor agent.
Disclosures
Investors should carefully consider investment objectives, risks, charges and expenses. This and other important information is contained in the fund prospectuses and summary prospectuses which can be obtained by visiting the prospectus page on statefarm.com. Read it carefully. AP2023/02/0243
Securities distributed by State Farm VP Management Corp. State Farm VP Management Corp. Customer Relationship Summary
Securities Supervisor address:1415 State St Ste 1000 , Richardson, TX 75082-2147 Phone: 972-743-2491
Life Insurance and annuities are issued by State Farm Life Insurance Company. (Not Licensed in MA, NY, and WI) State Farm Life and Accident Assurance Company (Licensed in New York and Wisconsin) Home Office, Bloomington, Illinois.
Pet insurance products are underwritten in the United States by American Pet Insurance Company and ZPIC Insurance Company, 6100-4th Ave. S, Seattle, WA 98108. Administered by Trupanion Managers USA, Inc. (CA license No. 0G22803, NPN 9588590). Terms and conditions apply, see full policy on Trupanion's website for details. State Farm Mutual Automobile Insurance Company, its subsidiaries and affiliates, neither offer nor are financially responsible for pet insurance products. State Farm is a separate entity and is not affiliated with Trupanion or American Pet Insurance. 

Pre-existing conditions: If you currently have a pet medical insurance policy, switching carriers or purchasing a new policy may affect certain provisions such as coverages for pre-existing conditions or deductibles already established under your current policy. Let your State Farm® agent know if your existing policy has provisions that might make it beneficial for you to keep. 

State Farm (including State Farm Mutual Automobile Insurance Company and its subsidiaries and affiliates) is not responsible for, and does not endorse or approve, either implicitly or explicitly, the content of any third party sites referenced in this material. Products and services are offered by third parties and State Farm does not warrant the merchantability, fitness or quality of the products and services of the third parties.
Rocket Mortgage, LLC; NMLS #3030; www.NMLSConsumerAccess.org. Equal Housing Lender. Licensed in 50 states. AL License No. MC 20979, Control No. 100152352. AR, TX: 1050 Woodward Ave., Detroit, MI 48226-1906, (888) 474-0404; AZ: 1 N. Central Ave., Ste. 2000, Phoenix, AZ 85004, Mortgage Banker License #BK-0902939; CA: Licensed by the Department of Financial Protection and Innovation under the California Residential Mortgage Lending Act; CO: Regulated by the Division of Real Estate; GA: Residential Mortgage Licensee #11704; IL: Residential Mortgage Licensee #4127 – Dept. of Financial and Professional Regulation; KS: Licensed Mortgage Company MC.0025309; MA: Mortgage Lender License #ML 3030; ME: Supervised Lender License; MN: Not an offer for a rate lock agreement; MS: Licensed by the MS Dept. of Banking and Consumer Finance; NH: Licensed by the NH Banking Dept., #6743MB; NV: License #626; NJ: New Jersey – Rocket Mortgage, LLC, 1050 Woodward Ave., Detroit, MI 48226, (888) 474-0404, Licensed by the N.J. Department of Banking and Insurance.; NY: Rocket Mortgage, LLC, 1050 Woodward Ave., Detroit, MI 48226 Licensed Mortgage Banker-NYS Department of Financial Services; OH: MB 850076; OR: License #ML-1387; PA: Licensed by the Dept. of Banking –​ License #21430; RI: Licensed Lender; WA: Consumer Loan Company License CL-3030. ​Conditions may apply.
State Farm VP Management Corp. is a separate entity from those State Farm entities which provide banking and insurance products. Investing involves risk, including potential for loss.
Neither State Farm nor its agents provide tax or legal advice. Please consult a tax or legal advisor for advice regarding your personal circumstances.