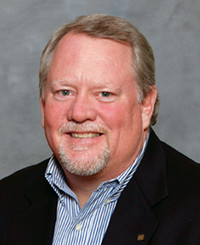 STATE FARM® INSURANCE AGENT,

MCDONOUGH

, GA
Wells Wheeler
Wells Wheeler Ins Agency Inc
Would you like to get a quote?
Office Details:
Landmark:
From the square, Hwy 81E, one way street ends, brick building on the left across from carwash
Office Hours (EST):
Saturday & Evening by Appt.
Need help with a claim?
Start or track your claim online, or with the State Farm® mobile app.
Need to pay a bill?
Pay insurance bills fast and manage them easily.
About Me:
University of Georgia, BBA Insurance
Over 30 years State Farm experience
State Farm GOLDEN TRIANGLE Award
State Farm Ambassadors for Life Award
Rotary Club of Henry County Board Member
McDonough Methodist
Past President of Pi Kappa Phi
LUTC
Second generation State Farm Agent
Our Mission:
Our goal is to provide our customers with first rate customer service through a highly qualified and experienced office team. We promise to treat our customers as we would like to be treated in a friendly and fun atmosphere. We want our customers to view our office as their first and best choice for all of their insurance and financial service needs.
Our Team:
Marcie Taylor
Office Manager
Dianna Goodman
Account Representative
Agent's Credentials and Licenses:
Disclosures
Life Insurance and annuities are issued by State Farm Life Insurance Company. (Not Licensed in MA, NY, and WI) State Farm Life and Accident Assurance Company (Licensed in New York and Wisconsin) Home Office, Bloomington, Illinois.
State Farm VP Management Corp. is a separate entity from those State Farm entities which provide banking and insurance products. Investing involves risk, including potential for loss.
Neither State Farm nor its agents provide tax or legal advice. Please consult a tax or legal advisor for advice regarding your personal circumstances.