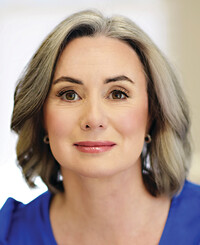 STATE FARM® INSURANCE AGENT,

ASHEVILLE

, NC
Rebecca Sandoval
ChFC®
Sandoval Ins and Fin Svcs Inc
Would you like to get a quote?
Office Details:
Landmark:
One building off of Merrimon--right behind our old office! :)
Office Hours (EST):
8:30am to 5:30pm Mon- Fri.
Need help with a claim?
Start or track your claim online, or with the State Farm® mobile app.
Need to pay a bill?
Pay insurance bills fast and manage them easily.
About Me:
State Farm Agent since 1991 in Asheville, NC
North Asheville Resident since 2000
Relocations to Asheville, Weaverville, Marshall, NC
Chairman's Circle 2017, 2018, 2019, Golden Honor
We speak Spanish
Insurance--Asheville, Mars Hill, Candler, Fletcher, NC
Auto Insurance--Asheville, Leicester, Canton, Arden, NC
Life Insurance--Asheville, Weaverville, Marshall, NC
Focus on Auto Insurance and Home Insurance
Renters Insurance in Asheville, West Asheville,NC
Car Insurance--Asheville, Hendersonville, Burnsville, N
Business/Commercial Insurance--Asheville, Fairview, NC
Furman University Bachelor of Arts
Local Public and Parochial school sponsor since 2000
Dual citizen of USA and Switzerland
North Asheville Little League Sponsor for over a decade
Our Mission:
My staff & I offer a combined 95 years of insurance experience. We are dedicated to our community and passionate about taking care of our State Farm customers. Our office philosophy is to achieve value for you with great service. It is our mission to be knowledgeable professionals who support each other in taking care of your needs and in making the insurance experience rewarding for everyone. We would love to help you with your insurance and financial services!
Our Team:
Humberto Miranda
Account Manager
I am a native of Mexico but have helped customers with their insurance needs for 3 years. I enjoy working out, reading and practical jokes.
Stacy Shelley
Account Manager
Stacy, originally from the Midwest, has called Asheville home since 2003. For 13 years, she owned a successful bed and breakfast in the historic Montford area. When she is not providing customers with exemplary insurance customer service, she likes to be outside enjoying the beautiful western Carolina mountains with her family. One of the ways that she gives back to the community is by volunteering and serving on the Board of Haywood Street, a non-profit that provides services to the homeless.
Wendy Rogers
Insurance Account Representative
Born and raised a true Carolina girl, I began helping State Farm insurance customers over 17 years ago. I pride myself in offering insurance customer service that goes above and beyond expectations. My experience gives me the confidence to answer questions about State Farm insurance products and coverages confidently. l love spending time at the lake with my family and my rescue pup, Carlton.
Deborah Shroyer
Agent's Executive Assistant
I am a native of Michigan but have called Asheville my home for over 25 years. I pride myself on the level of customer service that I will provide to you each time I see you. Outside of the office I enjoy working on my 95 year old home and doing anything outside.
Alyssa Thomas
Account Manager
State Farm customer focused with a strong insurance acumen. Alyssa is uniquely qualified to assist with many types of insurance risks. A North Carolina native, she appreciates all the great things this state offers. In her spare time she enjoys mountain biking, hiking and baking.
Ethan Bonnell
Account Manager
Ethan is a West Asheville resident, drummer, home-brewer, husband, and father that works with our State Farm customers to meet and fulfill their insurance and life goals. Ethan holds a business degree from Florida State University, and has spent time working and living abroad in St. Andrews, Scotland. Ethan believes that insurance begins with a relationship that grows over time.
Agent's Credentials and Licenses:
Disclosures
Investors should carefully consider investment objectives, risks, charges and expenses. This and other important information is contained in the fund prospectuses and summary prospectuses which can be obtained by visiting the prospectus page on statefarm.com. Read it carefully. AP2020/03/0336
Securities distributed by State Farm VP Management Corp.
Securities Supervisor address: 32 N Main St Ste 305 , Belmont, NC 28012-3162 Phone: 704-967-4084
Life Insurance and annuities are issued by State Farm Life Insurance Company. (Not Licensed in MA, NY, and WI) State Farm Life and Accident Assurance Company (Licensed in New York and Wisconsin) Home Office, Bloomington, Illinois.
Pet insurance products are underwritten in the United States by American Pet Insurance Company, 6100-4th Ave S, Seattle, WA 98108 Please visit AmericanPetInsurance.com. For additional information and disclosures concerning Pet insurance please see Pet Insurance From State Farm® and Trupanion®.
State Farm VP Management Corp. is a separate entity from those State Farm entities which provide banking and insurance products. Investing involves risk, including potential for loss.
Neither State Farm nor its agents provide tax or legal advice. Please consult a tax or legal advisor for advice regarding your personal circumstances.