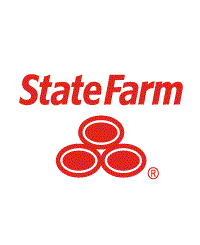 STATE FARM® INSURANCE AGENT,

FORT WORTH

, TX
Tyra Ingram
Would you like to get a quote?
Office Details:
Street Address:
32.675252
-97.396645
4955 S Hulen Street
Fort Worth
,
TX
76132-1407
Landmark:
Near Overton Ridge Blvd, across from the Hulen Mall (Sears side)
Office Hours (CST):
Monday - Friday 9am - 5pm
Website:
Phone:
Need help with a claim?
Start or track your claim online, or with the State Farm® mobile app.
Need to pay a bill?
Pay insurance bills fast and manage them easily.
Our Mission:
The Tyra Ingram State Farm team strives to be a support system for our Texas and Oklahoma customers. We get to know our good neighbors on a personal level to help with their personalized insurance needs and help ensure they are secure and confident in their decisions to cover their family and assets. Stop by our Fort Worth office for a free insurance quote today.
Our Team:

Andrea Cano Hernandez
Marketing Representative
Hey, I am Andrea, and I am so excited to have recently joined the Tyra Ingram State Farm team as an Insurance Representative. I enjoy helping customers with Auto, Home, Renters, and Property & Casualty Insurance. I am a graduate of Arlington High School and also a licensed cosmetologist! My hobbies include gardening, scrapbooking, working out, and spending time with my family and my dogs, Canelo, Bruno, Muneca, and Chiquis.
Sean Ochoa
Marketing Associate
Agent's Credentials and Licenses:
We're Hiring
It could be the beginning of an exciting career.
This opportunity is about potential employment with an independent contractor agent who solicits application for State Farm products and services, and does NOT result in employment with any of the State Farm Companies. The employment selection decision, terms and conditions of employment (such as compensation and benefits) are all determined solely by the independent contractor agent.
Disclosures
Deposit products offered by U.S. Bank National Association. Member FDIC.
The creditor and issuer of this credit card is U.S. Bank National Association, pursuant to a license from Visa U.S.A. Inc.
Life Insurance and annuities are issued by State Farm Life Insurance Company. (Not Licensed in MA, NY, and WI) State Farm Life and Accident Assurance Company (Licensed in New York and Wisconsin) Home Office, Bloomington, Illinois.
Pet insurance products are underwritten in the United States by American Pet Insurance Company and ZPIC Insurance Company, 6100-4th Ave. S, Seattle, WA 98108. Administered by Trupanion Managers USA, Inc. (CA license No. 0G22803, NPN 9588590). Terms and conditions apply, see full policy on Trupanion's website for details. State Farm Mutual Automobile Insurance Company, its subsidiaries and affiliates, neither offer nor are financially responsible for pet insurance products. State Farm is a separate entity and is not affiliated with Trupanion or American Pet Insurance. 

Pre-existing conditions: If you currently have a pet medical insurance policy, switching carriers or purchasing a new policy may affect certain provisions such as coverages for pre-existing conditions or deductibles already established under your current policy. Let your State Farm® agent know if your existing policy has provisions that might make it beneficial for you to keep. 

State Farm (including State Farm Mutual Automobile Insurance Company and its subsidiaries and affiliates) is not responsible for, and does not endorse or approve, either implicitly or explicitly, the content of any third party sites referenced in this material. Products and services are offered by third parties and State Farm does not warrant the merchantability, fitness or quality of the products and services of the third parties.
State Farm VP Management Corp. is a separate entity from those State Farm entities which provide banking and insurance products. Investing involves risk, including potential for loss.
Neither State Farm nor its agents provide tax or legal advice. Please consult a tax or legal advisor for advice regarding your personal circumstances.