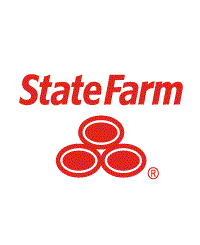 STATE FARM® INSURANCE AGENT,

CULLMAN

, AL
Shirley Quattlebaum
RICP®, LUTCF
Would you like to get a quote?
Office Details:
Landmark:
Located on Hwy 31 four blocks south of Cullman County Courthouse
Office Hours (CST):
Saturday 9:00am to 12:00pm
After Hours by Appointment
Need help with a claim?
Start or track your claim online, or with the State Farm® mobile app.
Need to pay a bill?
Pay insurance bills fast and manage them easily.
About Me:
We have AWESOME 24/7 service to Cullman,
We're your friendly neighborhood State Farm Office,
Offering Auto, Home, & Life Insurance in Cullman, AL,
The greatest compliment you can give is a referral!
Member, Cullman Area Chamber of Commerce and BBB,
UAB, B.S. & B.A., State Farm Agent since 1988,
Consistent Ambassador Travel Qualifier,
Wallace State Future Foundation Board Member,
Cullman Ballet Society Board President,
Cullman Regional Service Guild Member,
Cullman Regional Foundation Board Member
National Association of Insurance & Financial Advisors,
Serving Holly Pond, West Point, Vinemont, Hanceville,
Crane Hill, Logan, Berlin, Fairview, Baileyton.
Call me Cullman, Alabama
Our Mission:
Good Neighbors stand together..... We are committed to helping build our communities safer, stronger, and embrace the responsibility of bettering our world. I'm honored to fulfill my dreams by serving Cullman since 1988, and look forward to serving you.
Our Team:
Donna Sears
Office Manager
I have enjoyed working with Shirley and serving Cullman since 1989. Outside of the office, my husband and I enjoy spending time with our daughters and granddaughters. Please give us a call for all your insurance needs and I will be happy to help you!
Katie McDonald
Insurance Account Representative
Let's be honest, nobody really enjoys shopping for Insurance. My goal is to make the quoting/switching process easy, and seamless. Give me a call or email, and let's see what I can do for you.

Jesse Jovanovic
Customer Service Representative
I am a Cullman native. I spent several years travelling the world from a cruise ship where I met my husband and brought him back to the states; We now have two young kids. I worked in Shirley's office for two years before moving and am now servicing your insurance needs remotely from home.

Elizabeth Echeverria
Customer Service Representative
I started as Shirley's bilingual front desk receptionist in 2018 right after high school. I was able to go to college full time while working here and I have since had the opportunity to become licensed to service our State Farm customers.

Sarah Walsh
Account Representative
I am excited to be apart of Shirley's team! I am a Cullman native, having lived in several areas of the county throughout my life. While not working I am enjoying life with my husband and our 2 children and the fur baby. I look forward to helping you.
Tania Martinez
Customer Relations Representative
I have been a part of Shirley's team since 2019. I'm a UAB graduate. I love helping out around the office and in my free time, I love vacationing in Mexico and spending time with family and friends.
Agent's Credentials and Licenses:
We're Hiring
It could be the beginning of an exciting career.
This opportunity is about potential employment with an independent contractor agent who solicits application for State Farm products and services, and does NOT result in employment with any of the State Farm Companies. The employment selection decision, terms and conditions of employment (such as compensation and benefits) are all determined solely by the independent contractor agent.
Disclosures
Investors should carefully consider investment objectives, risks, charges and expenses. This and other important information is contained in the fund prospectuses and summary prospectuses which can be obtained by visiting the prospectus page on statefarm.com. Read it carefully. AP2022/03/0343
Securities distributed by State Farm VP Management Corp. State Farm VP Management Corp. Customer Relationship Summary
Securities Supervisor address:230 Goodman Rd E Ste 3 Ste 104 , Southaven, MS 38671-8889 Phone: 314-819-2564
Deposit products offered by U.S. Bank National Association. Member FDIC.
Life Insurance and annuities are issued by State Farm Life Insurance Company. (Not Licensed in MA, NY, and WI) State Farm Life and Accident Assurance Company (Licensed in New York and Wisconsin) Home Office, Bloomington, Illinois.
Pet insurance products are underwritten in the United States by American Pet Insurance Company and ZPIC Insurance Company, 6100-4th Ave. S, Seattle, WA 98108. Terms and conditions apply, see full policy on Trupanion's website for details. State Farm Mutual Automobile Insurance Company, its subsidiaries and affiliates, neither offer nor are financially responsible for pet insurance products. State Farm is a separate entity and is not affiliated with Trupanion or American Pet Insurance. 

Pre-existing conditions: If you currently have a pet medical insurance policy, switching carriers or purchasing a new policy may affect certain provisions such as coverages for pre-existing conditions or deductibles already established under your current policy. Let your State Farm® agent know if your existing policy has provisions that might make it beneficial for you to keep. 

State Farm (including State Farm Mutual Automobile Insurance Company and its subsidiaries and affiliates) is not responsible for, and does not endorse or approve, either implicitly or explicitly, the content of any third party sites referenced in this material. Products and services are offered by third parties and State Farm does not warrant the merchantability, fitness or quality of the products and services of the third parties.
Rocket Mortgage, LLC; NMLS #3030; www.NMLSConsumerAccess.org. Equal Housing Lender. Licensed in 50 states. AL License No. MC 20979, Control No. 100152352. AR, TX: 1050 Woodward Ave., Detroit, MI 48226-1906, (888) 474-0404; AZ: 1 N. Central Ave., Ste. 2000, Phoenix, AZ 85004, Mortgage Banker License #BK-0902939; CA: Licensed by the Department of Financial Protection and Innovation under the California Residential Mortgage Lending Act; CO: Regulated by the Division of Real Estate; GA: Residential Mortgage Licensee #11704; IL: Residential Mortgage Licensee #4127 – Dept. of Financial and Professional Regulation; KS: Licensed Mortgage Company MC.0025309; MA: Mortgage Lender License #ML 3030; ME: Supervised Lender License; MN: Not an offer for a rate lock agreement; MS: Licensed by the MS Dept. of Banking and Consumer Finance; NH: Licensed by the NH Banking Dept., #6743MB; NV: License #626; NJ: New Jersey – Rocket Mortgage, LLC, 1050 Woodward Ave., Detroit, MI 48226, (888) 474-0404, Licensed by the N.J. Department of Banking and Insurance.; NY: Rocket Mortgage, LLC, 1050 Woodward Ave., Detroit, MI 48226 Licensed Mortgage Banker-NYS Department of Financial Services; OH: MB 850076; OR: License #ML-1387; PA: Licensed by the Dept. of Banking –​ License #21430; RI: Licensed Lender; WA: Consumer Loan Company License CL-3030. ​Conditions may apply.
State Farm VP Management Corp. is a separate entity from those State Farm entities which provide banking and insurance products. Investing involves risk, including potential for loss.
Neither State Farm nor its agents provide tax or legal advice. Please consult a tax or legal advisor for advice regarding your personal circumstances.