HOME & PROPERTY
Control Your Home, Protect Your Family and Save Up to 10% with Home Automation and Security
Protecting you from the unexpected is what State Farm® is all about. And one of the best ways to safeguard your family, pets and belongings is with a home monitoring system. Whether you're home or away, home monitoring and automation help keep you secure and in control with alerts that help prevent damage, danger or loss. Home automation and security savings of up to 10% may be available to State Farm customers who buy a discount eligible system.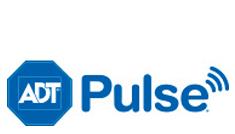 Or call 888-323-3130
Or call 888-271-0121
Or call 877-374-6360
What Can a Smart Home do for You?
Home automation and security puts you in control of your home and alerts you of potential risks – whether you're home or away.
Fire
Home Monitoring and Automation Fire Features:
Smoke and CO detectors

Connected outlets
Remote temperature sensors
Fires don't just spark-up in the kitchen. Connected smart home technology monitors your home's smoke and CO detectors to keep you aware of potential fires from the laundry room to the garage. You can also shut off appliances that were accidently left on, right from your smart device. Home automation's advanced connectivity alerts you to the fire so you can either take action or know that help is already on the way.
The average cost of a fire claim is $34,532*.
*Source 2014 State Farm data based on National homeowner's averages.
Water
Crime
Care
Choosing the Right System Gets Easier From Here
Review a couple of the top products on the market to figure out which meets your needs best.

Or call 888-323-3130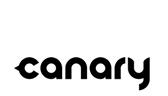 Or Call 888-271-0121
Or call 877-374-6360
Product

ADT Pulse

Canary

Iris by Lowe's

Special Offer For State Farm Customers1

10% off installation2 AND monthly service fees


$20 Visa® gift card and 30 days free Never Miss a Moment plan

15% off an Iris home protection bundle and 2 free months of Iris Premium service3

Insurance Discount4

Homeowners up to 10%

Renters up to 15%

Homeowners up to 2%

Renters up to 7%

Homeowners up to 2%

Renters up to 7%

Installation

Professional, in-home security review and installation

Do-it-yourself in minutes

Do-it-yourself or 3rd party installation

Expandability

Additional, connected devices available

All-in-one device

Additional, connected devices available

Remote Video

Yes

Yes

Motion Sensor

Yes
Yes
Yes

Water Detection

Yes
No
Yes

Additional Automation & Monitoring Capabilities

Yes

Yes

Yes

Smart phone access and control

Yes
Yes
Yes

Mobile alert capabilities

Yes
Yes
Yes

Portable

Partially portable

Fully portable

Fully portable

Monitoring Services
24/7 Professional Monitoring
Self-Monitored
Self-Monitored
Monthly Cost & Contract

36–month contract starting at $28.99 monthly (without discount)

FREE service available;

Expanded plans starting at $9.99/monthly with no fixed contract

FREE service available;

Premium service is $9.99/monthly with no fixed contract

Refunds / Guarantees

6 month money-back guarantee

60-day return policy

90-day return policy

Learn more about ADT
Learn more about Canary
Learn more about IRIS
Already have a home security system? Contact your agent to see if you are eligible for the Home Alert insurance discount.
Disclosures
1 Discount offers on home security products from ADT, Canary, and Lowe's are not available in all states and may require an eligible State Farm Auto or Fire policy. Discount offers not available in Alaska, New York, North Dakota, Pennsylvania, or South Dakota. State Farm customers in Indiana, and North Carolina must have a State Farm Auto policy to be eligible for the discount offer. Discount offers only available in the US. Products and services are offered by third parties and State Farm does not warrant the merchantability, fitness, or quality of the products and services of the third parties.
2 10% off installation (before taxes) and 10% off monthly monitoring service charges valid for new ADT customers only. Limit one offer per new ADT customer address and cannot be combined with other offers or discounts. Offer valid for all ADT home security and automation services. Not valid on purchases from ADT Authorized Dealers.
Select medical alert systems may be covered by or may qualify for full or partial reimbursement under Medicare, Medicaid or private health insurance. For more information, contact your insurer or agent before purchasing such products.
ADT Pulse Interactive Solutions Services requires the installation and/or activation of an ADT alarm system with monitored burglary service and a compatible computer, cell phone or PDA with Internet and e-mail access. Pulse Services does not cover the operation or maintenance of household equipment/systems not connected to the Pulse Services/Equipment. Not available in all geographic areas. You may be required to pay additional charges for equipment and services to utilize certain Pulse features.
© 2015 ADT LLC dba ADT Security Services. All rights reserved. ADT, the ADT logo, 800.ADT.ASAP and the product/service names listed in this document are marks and/or registered marks. Unauthorized use is strictly prohibited. All security systems & services contained in this offer are sold, installed and monitored by ADT Security Services and not by State Farm. ADT Security Services is not affiliated with State Farm. All trademarks not owned by ADT LLC dba ADT Security Services are the property of their respective owners and are used with permission or allowed under applicable laws. ADT is not an insurance company nor affiliated with State Farm.
License information available at www.ADT.com or by calling 800.ADT.ASAP. CA ACO7155, 974443; PPO17232; FL EF0001121; LA F1639, F1640, F1643, F1654, F1655; MA 172C; NY 12000305615; PA 090797; MS 15019511. See full Terms & Conditions.
3 This one-time use promotion coupon ("Coupon") is valid for 15% off the purchase of two First Alert Smoke & CO Alarms (works with Iris) (Item no. 505521) and two Iris Smart Plugs (Item no. 388564). Must buy all products in the bundle to get the 15% off. Coupon cannot be used in conjunction with any other coupon, promotional offer or discount (including, but not limited to, 5% Lowe's consumer credit discount; military discount; employee discounts; Price Match Guarantee; volume discount programs such as Quote Support Program (QSP); government contract pricing; any other special pricing programs; or any other promotion or discount pricing). Coupon has no implied warranties, is not redeemable for cash, is nontransferable and cannot be replaced if lost or stolen. Void if altered, defaced, copied, transferred or sold through any online auction or otherwise. Limit one Coupon per household per transaction. Redeemable in-store, on Lowes.com and on Lowe's mobile applications. Not valid on previous sales or multiple transactions. This Coupon is valid in the U.S. only and will expire on the date listed. Lowe's reserves the right to withdraw the Coupon at any time for any reason. Directions for Lowes.com and mobile applications: Enter the number located under the barcode in the "Promotional Code" box during checkout and click "Apply Code." See full Terms & Conditions.
© 2015 Lowe's Companies, Inc. All rights reserved. Lowe's, the gable design, and Never Stop Improving are trademarks of LF, LLC. All are used with permission.
Canary, and the Canary logo, are trademarks or registered trademarks of Canary Connect, Inc., in the U.S. and other countries.
4Home Alert insurance discount availability and amounts may vary by jurisdiction.
Issued by:
State Farm Mutual Automobile Insurance Company
State Farm Indemnity Company
State Farm Guaranty Insurance Company
State Farm Fire and Casualty Company
State Farm General Insurance Company
Bloomington, IL
State Farm Florida Insurance Company
Winter Haven, FL
State Farm Lloyds
State Farm County Mutual Insurance Company of Texas
Dallas, TX