What should you donate: Money, things or time?
Learn how to give what will really get used to the charities of your choice.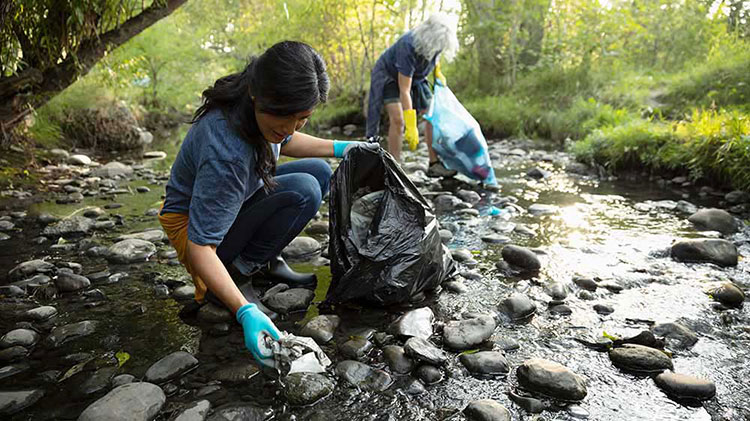 According to a report from Giving USA, Americans gave a record $471.44 billion donations in the year 2020 equating to more than $1.29 billion per day. Nonprofits rely on people to put time, money and material charitable donations to work and sustain themselves. Here are a few of the ways individuals and families like to donate their money, resources and time.
Opportunities to donate to charity
Monetary donations ― Many charitable organizations accept cash, checks, credit cards and other forms of payments. There are many worthwhile charities and there are some that are scams. Learn whether a charity is reputable or not at USA.gov.
Personal goods donations ― Various charitable organizations accept tangible items and contributions in addition to monetary donations. Some things to donate to charity are: vehicles, stock, jewelry or real estate. Clothing, furniture and other items are also accepted at some organizations. Not every charity accepts or needs this type of donation so be sure to contact the organization or check their website to verify.
Food pantry donations ― Donating to charitable organizations with food pantries helps many people in need. Before you donate be sure to check to see what the organizations really needs. Some food pantries also need people to volunteer their time and accept monetary donations.
Donating your time ― There are certain kinds of organizations that need time much more than they need money. Many charities do not pay staff so volunteers that can help and donate their time is priceless. There are many opportunities to donate your time, regardless of your age. A few examples might be helping in a soup kitchen, helping at a fund-raising event, mentoring a teen or child, giving a talk at a local senior center and so many other ways. There are also kid-friendly volunteer opportunities at some organizations.
Donating to global organizations and efforts
There are a variety of ways to donate to organizations outside of the United States. Any refugee group in your city probably has a community center or church. Try reaching out to ask who is helping them and explore any social media pages for ways to donate. Your donation, and the impact it may have, reaches beyond the United States and touches so many people worldwide.
Be discrete when giving to charity
Always be discrete and respectful of recipients when donating time, resources or items to people and families in need. Recently, a group of volunteers collected toys for children during the holidays, and they noticed that when they showed up at houses to give out the toys, the parents or guardians sometimes left because they were embarrassed. After that, the organization decided to keep the toys at a church instead, and the parents could pick them out and give them to their own children. Although it feels good to help others, being sensitive and respecting how the recipients feel is critical.
Volunteering
There are many intangible ways to give back to your community. A few examples include helping families in need, starting a community garden or shoveling snow. Sometimes simple things help others in a big way. In addition to helping others, you will get to know new people.
Regardless if you donate your time or resources, charities help the community and country in many substantial ways. Every little bit helps and you may find that it opens new doors of opportunity.