AutoPay vs bill pay
Should you enroll in AutoPay?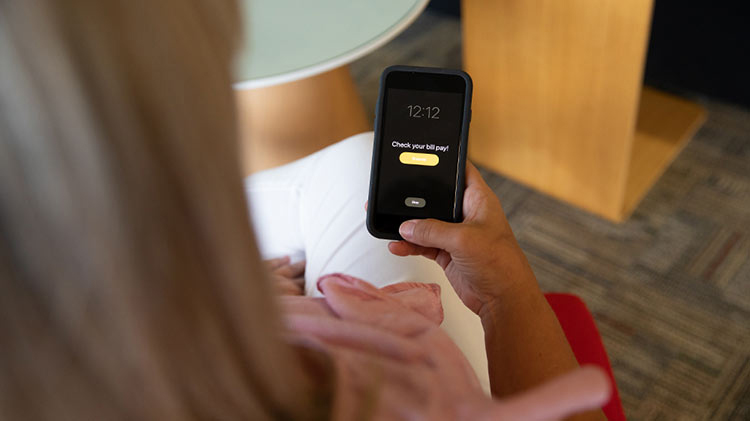 If you're thinking of setting up AutoPay with State Farm® or other online accounts, here are some things to consider.
What are the pros of AutoPay?

Convenience ― Setting up automatic payments makes bill paying easy. Basically, you give a company permission to automatically deduct the amount you owe from your checking account or credit card, instead of manually paying the bill yourself.
Security ― If you still get paper bills, they may contain personal and sensitive information. If someone stole a bill from your mailbox or trash, your info could be at higher risk for identity fraud. Using AutoPay could  eliminate this potential risk if paper bills are eliminated.
No late fees ― Your bills automatically get paid on time, so AutoPay can help you avoid late fee charges that potentially damage your credit score.
Saves money ― Many companies offer a small discount for going paperless, and you'll also save money on postage and checks if you currently pay by mail.
Other AutoPay considerations

Easy to forget ― If you have all your bills on AutoPay, it's easy to forget how much money is going out each month.

Unexpected charges ― If you don't review your bills carefully, you may miss extra charges or increases.

Overdraft fees ― Automatic payments will deduct from your checking account whether there's money there or not. This could mean overdraft fees from your bank.
Stable payments ― With AutoPay, you're generally making the minimum payment or another set amount. To bring your balance down faster, you might need to adjust the amount of the AutoPay or make additional minimum payments. This could be a barrier to cleaning up your budget and paying down debt.
Tips for using AutoPay
A few simple steps can help you be smart about AutoPay.
Set up reminders ― When bills are coming due, make sure there's enough money in your checking account.

Consider using your credit card ― This will avoid overdraft fees, but only use this method if you're confident you can pay your card off each month. Be sure to look into whether there will be extra charges for using credit over debit.

Review your bills each month ― Know how much money is coming out of your budget each month, and keep on top of any extra charges or increases.
If you'd like to set up AutoPay with your State Farm account, visit your My Accounts portal.