It's not the breed, it's the dog bite
Dog bites can impact bite victims even after scars heal, so use caution around canines.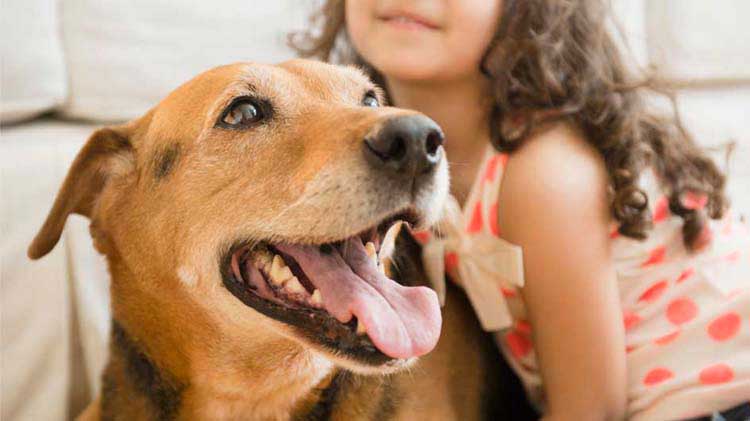 One of the most traumatizing accidents that can happen to anyone is being bitten or injured by man's best friend. Dog-related injuries result in physical and emotional scars to the victim. For the dog, it can result in abandonment or euthanasia. While an overwhelming majority of interactions with dogs don't result in injury, most dog bites could be prevented by practicing responsible pet ownership.
Dog bite facts
The following information was provided by State Farm® and the Insurance Information Institute (III):
Among children, the rate of dog bite injuries is highest for those 5 to 9-years-old. Children should be carefully monitored around dogs. Many dog bites to children occur from dogs considered otherwise friendly. Children should never be left unsupervised with a dog, even if the dog lives in the same house. These tips are more important than ever — according to the National Institute of Health, emergency rooms are seeing an increase of children with dog bites since the start of the COVID-19 pandemic.
Liability claims related to dog bites and other dog-related injuries cost homeowners insurers over $853 million in 2020.
In 2020, State Farm alone paid $157 million dollars for 3,185 dog bite and injury claims.
The number of dog bite claims nationwide decreased to 16,991 in 2020 from 17,802 in 2019 according to an analysis of homeowners insurance data.
Dog bites and insurance
State Farm does not ask what breed of dog is owned when writing homeowner or renters insurance. Just like humans, dogs are individuals. Every dog has a unique personality. While a dogs' breed may dictate what the dog looks like, how a dog reacts to people or situations isn't guaranteed by breed or type. Most bites or serious injuries are a perfect storm of situation and circumstance. Responsible dog ownership and educating children and adults about how to safely interact with a dog will help reduce the chance of a dog bite or injury. Remember, under the right circumstances, any dog can bite.
Insurance is an important aspect to being a responsible dog owner. When renting a property make sure to have rental insurance because most landlords do not provide coverage should there be a dog bite incident. If you are a homeowner, talk to your insurance agent about what is covered under a standard homeowners policy related to dogs.
You may also want to consider the importance of your dog having insurance of their own. State Farm is working with Trupanion, a leader in high-quality insurance for cats and dogs, to help protect your pet from new and unexpected illnesses and injuries. Discover how a pet insurance policy can be there for your pet during their lifetime. Talk to a State Farm agent or get a free, no-obligation quote online today.
Terms and conditions do apply. We love informed decisions. See the Trupanion policy for full coverage details.