Stay Connected to Your Home, Wherever You Go
Safeguard your family, pets and belongings with wireless home monitoring. And, do it all from your smart device!
Learn how you can:
Use a smart home to stay connected, save on energy costs, automate your home, and receive alerts of potential losses.
Compare top products in the market.
Get a system and receive exclusive State Farm® offers on ADT Pulse®, Canary, and Iris by Lowe's products.
Receive insurance discounts for qualified home monitoring and automation systems, contact a State Farm agent to learn more.
State Farm customers may be eligible to receive exclusive offers.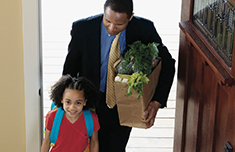 Home Security
Get notified of a potential break-in with motion sensors and glass break detection. Monitor windows and doors remotely from your smartphone and take action. Learn how.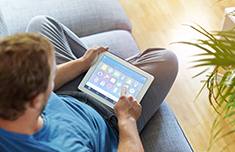 Home Control and Automation
Turn lights on and off, set temperatures and even monitor when your kids get home, all from your smart device. Learn how.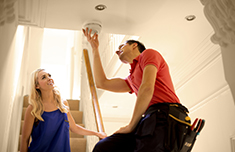 Fire and Water Alerts
Get notified if a fire has broken out with connected smoke detectors, and receive alerts of water leaks from dripping pipes or burst water lines, so you can act fast. Learn how.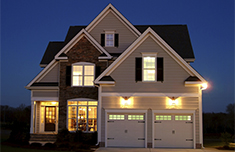 Energy Management
Turn interior and exterior lights on and off, and adjust climate control systems from your smartphone or tablet to help you manage your energy costs. Learn how.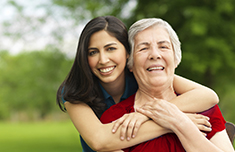 Connected Care
Stay connected with aging family members with home monitoring and automation technology and medical alerts. Learn how.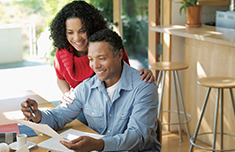 State Farm Exclusive Offers
Save up to 10% on devices when you get an eligible system from ADT Pulse, Canary or Iris by Lowe's.
Qualify for the Home Alert discount for homeowners or renters on your State Farm insurance.* Shop now
Ready to Make Your Home Smart?


Or call 888-271-0121
Or call 877-374-6360
Already have a home security system? Contact your State Farm agent to see if you are eligible for the Home Alert insurance discount. Discounts vary by state.
The Kid Knows Smart Homes
Mute. Press '[' to decrease volume. Press ']' to increase volume.
Control What You Need, When You Need It
From guarding your home to watching your pets when you're away, these providers may have the product that fits your lifestyle!
Disclosures
*After purchasing your Smart Home product, contact your agent to apply for the Home Alert discount. Availability and terms of discounts vary by state. Contact a State Farm agent to learn more.
Discount offers on home security products from ADT, Canary, and Lowe's are not available in all states and may require an eligible State Farm Auto or Fire policy. Discount offers not available in Alaska, New York, North Dakota, Pennsylvania, or South Dakota. State Farm customers in Indiana, and North Carolina must have a State Farm Auto policy to be eligible for the discount offer. Discount offers only available in the US. Products and services are offered by third parties and State Farm does not warrant the merchantability, fitness, or quality of the products and services of the third parties.
ADT requires a 36 month contract. Security starting at $28.99/mo (without discount). Pulse features require upgrade.
10% off installation (before taxes) and 10% off monthly monitoring service charges valid for new ADT customers only. Limit one offer per new ADT customer address and cannot be combined with other offers or discounts. Offer valid for all ADT home security and automation services. Not valid on purchases from ADT Authorized Dealers.
Select medical alert systems may be covered by or may qualify for full or partial reimbursement under Medicare, Medicaid or private health insurance. For more information, contact your insurer or agent before purchasing such products.
ADT Pulse Interactive Solutions Services requires the installation and/or activation of an ADT alarm system with monitored burglary service and a compatible computer, cell phone or PDA with Internet and e-mail access. Pulse Services does not cover the operation or maintenance of household equipment/systems not connected to the Pulse Services/Equipment. Not available in all geographic areas. You may be required to pay additional charges for equipment and services to utilize certain Pulse features.
ADT, the ADT logo, 800.ADT.ASAP are marks and/or registered marks of ADT. Unauthorized use is strictly prohibited.
License information available at www.ADT.com or by calling 800.ADT.ASAP. CA ACO7155, 974443; PPO17232; FL EF0001121; LA F1639, F1640, F1643, F1654, F1655; MA 172C; NY 12000305615; PA 090797; MS 15019511. See full Terms & Conditions.
This one-time use promotion coupon ("Coupon") is valid for 10% off the purchase of the Iris Home Automation Comfort and Control Kit (Item no. 753204). Coupon cannot be used in conjunction with any other coupon, promotional offer or discount (including, but not limited to, 5% Lowe's consumer credit discount; military discount; employee discounts; Price Match Guarantee; volume discount programs such as Quote Support Program (QSP); government contract pricing; any other special pricing programs; or any other promotion or discount pricing). Coupon has no implied warranties, is not redeemable for cash, is nontransferable and cannot be replaced if lost or stolen. Void if altered, defaced, copied, transferred or sold through any online auction or otherwise. Limit one Coupon per household per transaction. Redeemable in-store, on Lowes.com and on Lowe's mobile applications. Not valid on previous sales or multiple transactions. Customer must pay applicable sales tax. Lowe's reserves the right to withdraw the Coupon at any time for any reason. Coupon is valid in the U.S. only. See full Terms & Conditions.
Lowe's, the gable design, and Iris are trademarks of LF, LLC. All are used with permission.
Canary, and the Canary logo, are trademarks or registered trademarks of Canary Connect, Inc., in the U.S. and other countries.
Button signal range via a Bluetooth LE connection may vary due to differing factors, which could result in the inability to place an emergency call.
Forthcoming (available 2016) fall detection does not detect 100% of falls. If able, users should always push their button when they need help, or call 911 directly.
4 Home Alert insurance discount availability and amounts may vary by jurisdiction.
ADT LICENSE INFORMATION: AL Complaints against licensees may be directed to the Alabama Electronic Security Board of Licensure, 7956 Vaughn Rd., Montgomery 36116, (334) 264-9388; AK 37950, 5520 Lake Otis Pkwy., Anchorage, AK 99507; AR E12-041, Regulated by Arkansas Bd. of Private Investigators & Private Security Agencies, #1 State Police Plaza Dr., Little Rock, AR 72209, (501) 618-8600; AZ ROC 279591; CA ACO7155, alarm company operators are licensed and regulated by the Bureau of Security & Investigative Services, Dept. of Consumer Affairs, Sacramento, CA 95814, 974443, PPO17232; CT ELC.0106069-L5; DC ECS902743; FL EF0001121; GA LVA205265, -205326, -205572, -205679, -205939, -205944, -205519 LVU405673, -004349, -406440; HI CT-32297; ID ELE-SC-2643; IL 124001792; LA F1639, F1640, F1643, F1654, F1655; MA 172C; MI 3601206258, 5103208 – 6060 Torrey Rd., Ste. D, Flint, MI 48507; MN TS650251; NC Licensed by the Alarm Systems Licensing Board of the State of North Carolina; 7535P2, 7561P2, 7562P10, 7563P7, 7565P1, 7566P9, 7564P4; NM 374838; NV 0077105; ADT Holdings, Inc. PP 1728; NJ Electrical Contractor Lic. #'s 34FA00140500, 34BA00179000 - 200 East Park, Ste. 200, Mt. Laurel, NJ 08054; NY 12000305615, Licensed by NYS Dept. of State; OH 50-18-0018, 50-25-0023, 50-29-0003, 50-31-0014, 50-48-0008, 50-50-0005, 50-76-0006, 50-89-0016, 53-89-1726; OK 1995; OR 196560; PA Pennsylvania Home Improvement Contractor Registration Number: PA090797; RI 35683; TN ACC-1688, -1689, -1690, -1691, -1692, -1693, -1694, -1695, -1696; TX B17944 -1817 W. Braker Ln. Ste. 400, Austin 78758 - Texas Private Security Bureau, 5805 N. Lamar Blvd., Austin 78752; UT 8289653; VA 11-7345, 11-7348, 11-7351, 11-7354, 11-7598, 11-7900, 11-8205, 11-8353, 2705147728 Class B Contractor Classification ESC; WA ADTLLL881DO, 11824 N Creek Pkwy #105, Bothell, WA 98011; WI 1210943; WV 049758.
MS 15019511