Should you buy an electric car?
Consider these six things before making the switch to electric.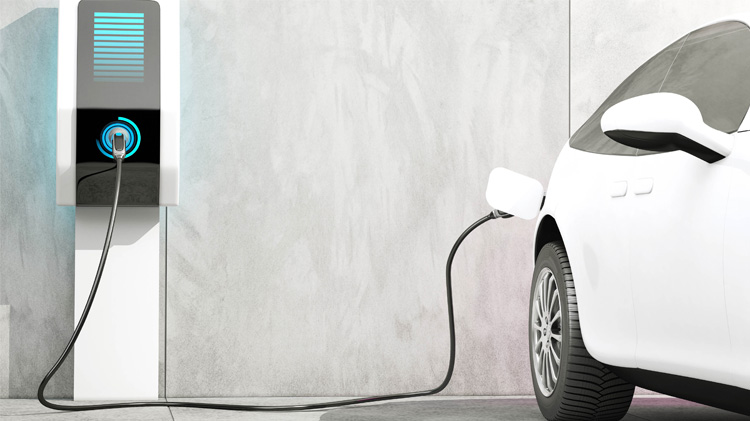 There are certainly advantages to plug-in electric cars, but there is at least one significant reason to give pause: They cost more than their traditional gas-powered cousins. Is that initial expense worth it in the long run? Consider these electric car questions and answers before buying an electric vehicle (EV).
What are the different types of EVs?
EVs are electric vehicles that gain some or all of their power from electricity. There are three basic types: all-electric vehicles, which rely on a large battery and do not use gasoline at all; plug-in hybrid electric vehicles, which can be powered by both electricity and gas; and fuel-cell electric vehicles, which utilize a system of cells that use hydrogen gas and oxygen from the air to produce electricity.
How long do electric car batteries last?
Most of today's electric vehicles can travel over 200 miles on a full charge when driven at lower speeds (city driving, for example). Highway driving consumes battery reserve faster and may result in a range that is significantly less than what is advertised. And there are still some models that prioritize performance over range. Extended-range electric vehicles (EREVs) can increase mileage even more, and a plug-in hybrid, with a gas tank for backup, increases range, too. Remember: Adding an engine means adding gas costs and engine maintenance, including oil changes, which regular EVs don't require.
How do you charge an EV?
There are a few options for charging an electric vehicle at home, but the up-front cost can range from $0 to $1,200 or more, depending on what features the electric vehicle charging station is equipped with. While you can get by with a Level 1 charging station, most homeowners choose to invest in a Level 2 station. Some EV owners also invest in solar panel charging, for environmental and monetary reasons.
Electric car charging stations
Level 1 – Typically, these chargers are included with the car and use 120-volt outlets. They can take up to 24 hours to charge a car fully.
Level 2 – Homeowners usually select this type of charging station. These require a 240-volt outlet and can be portable or mounted.
Level 3 – This is the commercial type you see in public.
How can I find an electric vehicle charging station?
With the recent influx of electric vehicles on the market, it may seem that there won't be enough charging stations to go around. As of November, 2022, there are currently more than 56,000 public charging stations across the United States, though availability varies widely depending on where you live. However, an infrastructure bill signed in late 2021 aims to make charging stations more accessible throughout the country. The bill includes $7.5 billion dedicated to building a nationwide network of electric vehicle charging stations. Visit afdc.energy.gov to check the availability in your area.
How much is it to charge an electric car?
The average EV requires about 35 kilowatt hours (kWh) to travel 100 miles. Assuming the national average of 16¢/kWh, that's $5.60 per 100 miles — $840 annually for the average 15,000 mile-per-year driver, mainly charging at home. Compare that to $1,920 a year for a gas-powered vehicle, assuming 25 mpg at $3.20/gallon. Plug in your local energy costs to personalize those numbers.
Do I qualify for an electric vehicle tax credit?
Federal tax credits for new EV and plug-in hybrids typically range from $1,000 to $7,500, depending on the vehicle model and battery size. Some utility companies provide special rates, and many states offer their own incentives.
Do electric cars save energy?
According to research published by the EPA, total greenhouse gas emissions produced over the lifetime of the vehicle, including manufacturing, are less than the emissions produced over the lifetime of a gasoline car. While it's true that powering EVs with electricity may create some emissions and manufacturing an EV's battery can create more carbon pollution than creating a gasoline car, these emissions are offset by the lifetime emissions saved by driving an EV. These environmental savings can go even further if the electric battery is recycled.
How do you plan to use your electric car?
Consider your personal mix of highway and city driving and what you would like to use the vehicle for. The combination of charging availability, speed of charging and actual miles driven should be cross referenced to what the electric vehicle manufacturer specifies. All of these considerations can help you decide if an electric vehicle is the right fit for you.
Do EVs require different insurance?
Find the coverage and benefits that are right for you.