How to create a retirement income plan
Multiple income streams can add flexibility and stability to your retirement income plan.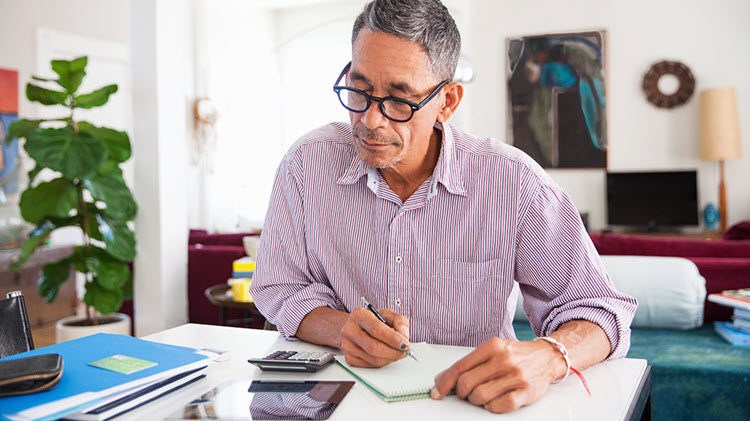 Retirement means making the switch from accumulating assets to generating income from them. That transition can be difficult if you don't have a plan in place. Creating retirement income plans that work requires two main steps: Estimating your expenses and figuring out how you pay for it all.
Build your retirement budget
A retirement budget is an essential tool in understanding how much income you'll need to fund your vision of retirement. Start by adding up your fixed expenses — the ones you know you'll face each month in retirement. Examples include mortgage payments, utilities and groceries — and don't forget health care. Next, tally your discretionary expenses, which are the optional things you plan to spend money on, including travel, hobbies and other perks that make life more enjoyable.
Keep in mind that financial experts estimate you'll need between 70%–90% of your pre-retirement income to maintain your standard of living in retirement. This estimate can help make sure your budget is realistic.
Plan retirement income strategies
With a budget in hand, look to how you'll generate income in retirement. Social Security is one income stream you can count on, but it's unlikely to cover all of your fixed expenses. You will need to make up the difference with your savings and other retirement income strategies. An annuity can help provide additional regular income — which can offer some peace of mind. These products provide monthly payouts for life (or a specific period of time) in exchange for a single, up-front premium or series of premiums.
Many retirees look to an annuity to cover their fixed expenses, which allows them to use the remainder of their savings and other income sources to cover optional or discretionary expenses. Some factor their discretionary expenses into their annuity planning, while others forgo an annuity altogether and seek to invest their savings so they can generate income for a decades-long retirement.
Whatever path you choose, just remember that having multiple sources of income in retirement can help increase the flexibility of your retirement income plan. Your plan should address any concerns you have about volatility and longevity while still giving you a chance to fully fund your vision of retirement.