Credit cards
Credit cards can have a variety of uses and come in many types. Here are some tips for selecting a card.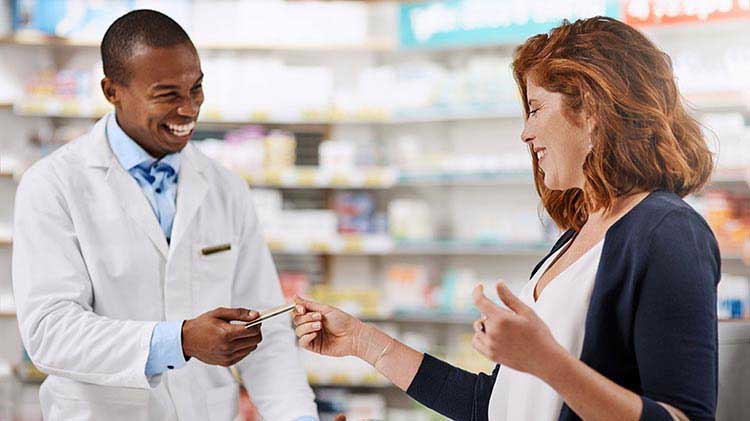 The use of credit cards has become a widespread and accepted part of modern life. From modest beginnings in the early 1900s, credit card usage has grown to the point where Americans carry some $80 billion1 in credit card balances.
Reasons to use a credit card
There are many reasons individual consumers use a credit card.
Safety: The use of credit cards allows a consumer to purchase goods and services without the need to carry large amounts of cash.
Opportunity: A credit card allows a consumer to deal with short-term situations, such as Christmas or emergency auto repairs, when paying cash might not be possible.
Facilitate transactions: Credit cards allow for payment of goods and services purchased via telephone or the Internet. Some transactions, such as renting a car, purchasing airline tickets, or guaranteeing payment for late arrival at a hotel, would be impossible without the use of a credit card.
Leverage: Paying with a credit card can provide a consumer with additional leverage, in case of disputes with merchants over defective or poor quality merchandise.
Identity: In certain types of transactions, such as cashing a check, credit cards have become a means of personal identification.
Types of credit cards
Not all credit cards are alike. They will vary widely in terms of issuer, scope of use and contract terms.
Bankcards: Are issued not only by banks, but also by other financial institutions such as savings and loans or credit unions. These general-purpose credit cards can usually be used to purchase a wide range of goods and services. Credit is usually provided on a revolving basis, under which a borrower is granted a specific amount of credit. Typically, minimum monthly payments are required and any unpaid balance is subject to an interest charge. As borrowed amounts are repaid, the amount of available credit increases, up to the credit limit.
Charge cards: Also known as travel and entertainment cards. Unlike bankcards, charge cards typically must be paid in full each month. Balances not paid are subject to heavy penalty fees. Like bankcards, charge cards are usually accepted widely.
Retail credit cards: Retail credit cards are issued by businesses such as department stores, airlines and gasoline companies. Credit is usually provided on a revolving basis and purchases are limited to the goods and services sold by the specific card issuer.
Secured credit cards: Such cards are usually general-purpose bankcards, with a specified (typically lower) credit limit. The card is secured by a deposit in an account with the issuing institution. If a consumer defaults, the card issuer can use the deposited funds to cover the shortage. Such cards are useful for individuals who do not have an established credit history or for those rebuilding their credit rating.
Affinity cards: Affinity cards are issued jointly by a lending institution such as a bank or savings and loan, and some other organization such as an airline, charity or college alumni group. Using an affinity card allows a cardholder to also achieve other goals, such as earning frequent flyer miles or making charitable contributions.
Shopping for a credit card
When shopping for a credit card, a consumer should carefully compare the terms under which a card is offered:
Interest rate on unpaid balances: The interest rate on unpaid balances can be either a fixed rate or a variable rate. Card issuers are required to state the interest rate as both an annual percentage rate (APR) and (for each billing cycle) as a periodic interest rate.
Unpaid balance computation: The method by which a card issuer calculates the unpaid balance on an account. The unpaid balance, multiplied by the periodic interest rate, determines the finance charge.
| | | |
| --- | --- | --- |
| AVERAGE DAILY BALANCE | PREVIOUS BALANCE | ADJUSTED BALANCE |
| Each day the issuer subtracts any payments from, and adds new purchases to, the account balance. The daily balances for each day in a billing cycle are added together and then divided by the number of days in that cycle. | The issuer charges interest on the balance outstanding at the end of the previous billing cycle. | The issuer starts with the previous balance, subtracts any payments or credits, and charges interest on any remaining unpaid amount. |
Fees: Many card issuers will charge an annual fee, just to have the card. Fees may also be charged for such items as cash advances, late payments, charging over the established credit limit and lost card replacement.
Grace period: The amount of time during which no interest is charged, if the entire amount is paid off.
Other benefits: A card may provide other benefits such as cash advances, flight insurance, or discounts on travel or long-distance telephone charges.
Acceptance: Some merchants may not accept a specific type of card.
Using a credit card
Many advisors recommend that consumers develop certain habits when using credit cards.
Keep the number of open credit card accounts to a minimum.
Understand the terms under which a card is issued.
Sign all cards as soon as they are received.
Pay credit card bills promptly to keep interest charges as low as possible and maintain a good credit rating. Authorizing electronic payment of credit card bills from your checking or savings account can automate this process.
Keep detailed records of credit card account numbers, expiration dates and the telephone number of card issuers. The easiest way to do this is to photocopy the front and back of each card.
Protect credit card information to avoid unauthorized use.
Carefully review credit card statements each month. The customer copy of charge slips should be kept, to allow comparison with the monthly statement.
Lost or stolen credit cards
Under federal law, a cardholder can be held liable for charges of up to $50.00 per card, even though the use was unauthorized. Such unauthorized credit card use is often the result of a card being lost, stolen or even counterfeited. If the loss of a card is reported to the issuer before the card is used, however, the issuer cannot hold the consumer liable for any unauthorized use.
Notify issuer: A consumer should report the loss or theft of a credit card to the issuer as soon as possible. Many card issuers have toll-free, 24-hour telephone numbers for this purpose. Written notification should also be sent to the issuer.
Check monthly statement: Review the monthly card statement to be sure that no unauthorized charges were made before it was noticed that the card was missing.
Registration service: A consumer who carries more than one credit card may want to use a credit card registration service. For an annual fee, such services keep a record of all of a consumer's credit cards. In the event of a loss, the consumer makes one call, to the registration service. The registration service notifies all card issuers of the loss and, in many cases, arranges for replacement cards.