Credit monitoring from home
Staying informed about your credit report could stop credit fraud and identity theft.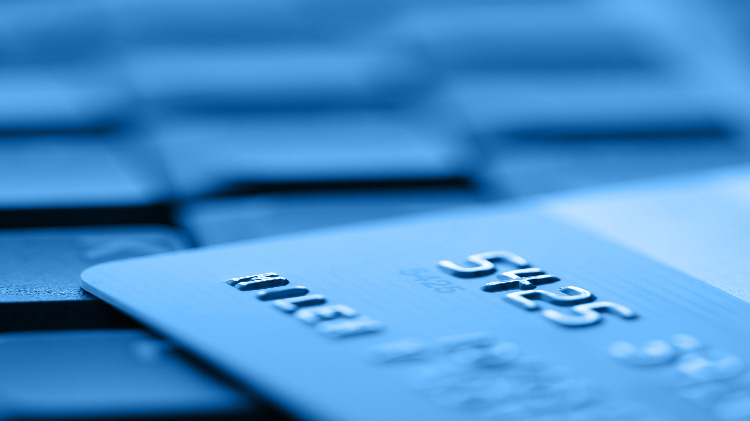 Learn how to monitor your credit and find out how your credit score is determined.
What do credit monitoring services provide?
You can use a monitoring service to monitor your credit reports daily. Credit report monitoring services may have different costs or may even be free, but do your homework before you release your information to any websites. It's an easy way to monitor and be alerted of potentially fraudulent activity, credit score changes and some of these activitiess:
New accounts
Credit inquiries
Increases in balances
Changes in account status
Inactive accounts becoming active
Changes to and new public records and collection agency records
Name changes
New addresses and phone numbers
Does monitoring your credit report safeguard against identity theft?
Checking your credit report may help safeguard against identity theft. The Federal Trade Commission (FTC) received about 1.4 million identity theft reports in 2021. Your credit report will show if someone has opened a credit card account in your name. Not only will the new account be listed, but also the amount owed or any delinquency on the account.
If you suspect you've been a victim of identity theft, you'll need to place a fraud alert on your credit report, close those accounts, as well as file a police report and a complaint with the FTC.
How can I get a free credit report?
The Fair Credit Reporting Act guarantees you a free credit report once a year, by law, from each of the three national reporting agencies, or credit bureaus: Equifax, Experian and TransUnion. Why all three? Your credit score and report may vary by agency, depending on the information it has received from lenders.
AnnualCreditReport.com is the only authorized website for ordering free credit reports through the Fair Credit Reporting Act; all others making such claims have been known to either charge a fee or require you to buy other services to receive a "free" credit report.
It's important to note that only your credit report is free. You can purchase your credit score directly from the credit bureaus or from FICO (formerly known as Fair Isaac Corporation), the company that created the first credit score system. Fees to check your credit score may vary depending on the company you use and information you request. Some might advertise free services, but be sure to confirm the company you will be using is legitimate, read the terms and conditions of the services and make sure you type in the correct internet address and that it is a secure site. Most credit card issuers offer customers free FICO score reports.
What determines your credit score?

Your credit score is a numerical scale that lenders use to determine your creditworthiness. It's a good idea to monitor your credit report periodically for free at AnnualCreditReport.com. This allows you to monitor activity that impacts your credit score and ensures everything is accurate and up to date. A few factors that determine your credit score include:
Payment history, 35%: Do you pay your bills on time?

Tip: Always pay at least the minimum payment due on time. Sign up for automatic payments, which usually involves linking the credit card to a bank account, and schedule payments ahead of time to avoid late payments.

Credit Utilization Ratio, 30%: How much of your credit have you used? Total Balance/Total Limit = Credit Utilization Ratio

Tip: Consider asking for a credit limit increase to lower your utilization ratio (but be careful if you struggle to manage spending on your cards).

Length of credit history, 15%: How long have you had credit?

Tip: If you already have credit cards, try to keep your oldest accounts open. Consider putting a recurring charge on the credit card to keep it active (but be sure to pay it off on time).

Credit mix, 10%: Do you have different types of credit? There are two types of credit:

Installment: Has an end date (think loans)
Revolving: Has no end date (think credit cards)

Tip: Don't worry if you don't have any installment accounts today. These will likely come with time as you buy a car, home or take out loans.

Credit inquiries, 10%: How often is your credit report accessed? There are two types of inquiries:

Hard inquiry: impacts your score (a lender pulls your credit score)
Soft inquiry: doesn't impact your score (you pull your own credit score)