Phone applications - downloading safety
Smartphone applications can access your data and location. Learn to play safe.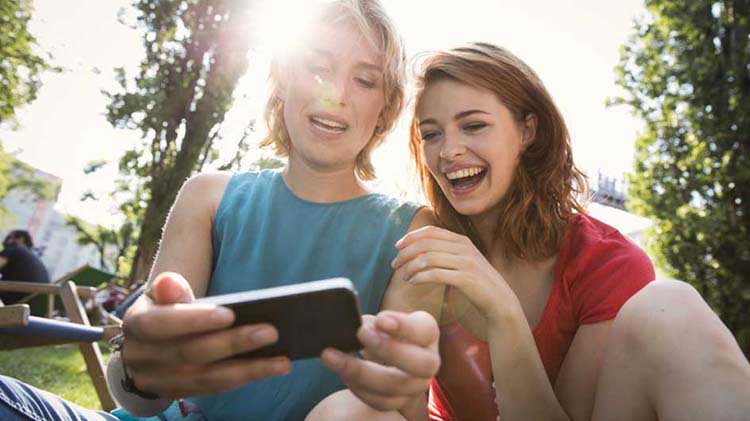 Many people don't think twice about downloading phone applications, whether to play a game, deposit checks or keep in touch with friends and family. But before you install another app, read these downloading safety tips.
What risks do malicious phone apps pose?
Data privacy is becoming a big concern for many people. Apps often ask for access to your personal information before you can open them. This information can include but isn't limited to:
Your contacts and call logs
Calendar appointments
Your GPS location
Your device's unique ID
Internet data and information about how you use the app itself
Smart phone app safety
Understand what is safe in the "cloud".
Limit social media exposure.
Understand

social media safety tips

to protect your information.
Be cautious about what apps you download. Make sure you're downloading phone applications from reputable, trusted sources. Your best bet is your smartphone's official app store.
Watch out for fake apps. Copycat apps are disguised to look like the real thing. You can tell them apart by checking developer names and reviews.
Research the app thoroughly. Check app store reviews and ratings, read up on the app developer and don't skim over the privacy policy — this will reveal what data the app collects and shares.
Review the app permissions. Verify that phone applications won't access unnecessary information. For example, it makes sense that a social networking app would want access to your phone contacts, but a game app shouldn't need access to your text messages.
Beware of free apps. Free apps or games are sometimes supported by advertisements, which could collect your personal information and sell it to third parties.
Close or log out of apps when you aren't using them. This will prevent apps from accessing your information.
Don't share passwords with your children so they can't accidentally download malicious programs.
Verify your phone has a remote lock or wipe function in case it is lost or stolen. Information is less likely to be stolen from a locked phone.
Learn more tips for safer computing from the National Cyber Security Alliance, which also sponsors National Cybersecurity Awareness Month in October. State Farm® also offers Identity Restoration Insurance to help make the recovery process easier, faster, and less expensive if you are the victim of a data breach or identity theft.