How to reduce and protect your digital footprint
Minimize your online footprint with ideas to safeguard your data from cyber thieves.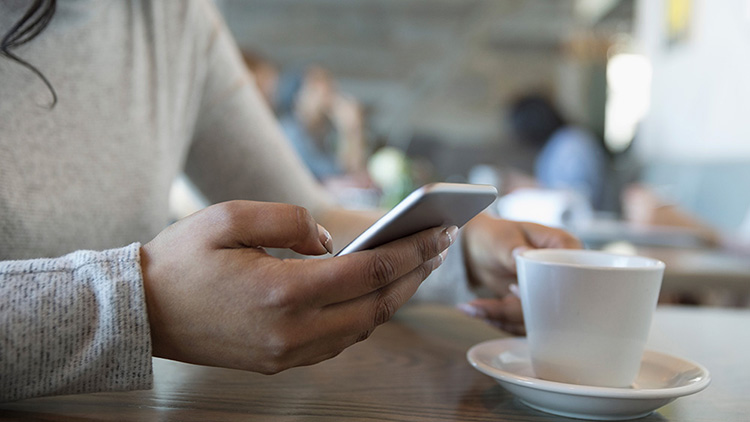 Demographic characteristics, spending habits, personal data: Each one of us leaves all sorts of digital breadcrumbs on websites we visit every day. If you're thinking about what's included in a digital footprint definition, you must consider all the information that's tracked by companies — when you like someone's post on social media, when you order something online, when you fill out surveys. With much of our lives now lived online, it can be difficult to contain the sprawl.
However, it is important to put safeguards in place as much as you can to guard your data and help prevent identity theft. Cyber thieves are always on the lookout, and they easily find plenty of victims. In 2018, over 14 million people fell victim to identity fraud and nearly one-quarter of them — an increase of three times from 2016 — had unreimbursed personal expenses. Here are steps you can take to reduce your digital footprint.
Delete old email accounts
If hackers gain access to an email account you no longer use, they can view contacts, credibly impersonate you, search for personal information and try the same password on other accounts. If you are not regularly using the email address, it may take time for you to notice, leaving even more opportunity for damage.
Limit social media to reduce a digital footprint
For many people, deleting social media accounts entirely is not practical or even preferable. Instead, minimize both exposure and the data you share with others by limiting posts to "friends only," turning off location data collection and clicking options to remove your profile from public search engine results. However, if there are accounts you no longer use, deactivate them.
Skip the survey
Steer clear of clickbait questionnaires on random websites. It's simply another way for companies to gather digital insights into you.
Create a spam email address
Create an account specifically for marketing and other promotions such as store discounts, and limit any identifying information you store on that email account. That way, if a marketing database is breached and your account is compromised, you can simply delete it to try to minimize the loss of digital information. (Bonus: You'll drastically cut down on the amount of spam in your "real" email.)
Remove yourself from people search sites
With a few clicks — and usually a few dollars — anyone can learn the names, addresses, telephone numbers and other information about millions of people through online data brokers (often called "people search" sites). And if you become the target of malicious online trolls, they can rapidly spread this information, potentially resulting in ongoing harassment. When you order online or sign up for newsletters or other communications, click the "opt out" button so that sites cannot share your information with marketing database companies. In addition, you can work with online data brokers to opt out. Search for "online data brokers" for a list. Each has different steps — including letters, faxes or other formal requests — to remove yourself, but it may be worth the effort.
Set up stealth mode when you search
Browsers enable you to set up stealth or incognito mode, which allows you to use the internet without saving information to your computer. Search for specific directions based on the browser you use the most.