How to keep unwanted home fires from burning
Smell something funny? These home fire safety tips may help stop fires before they start.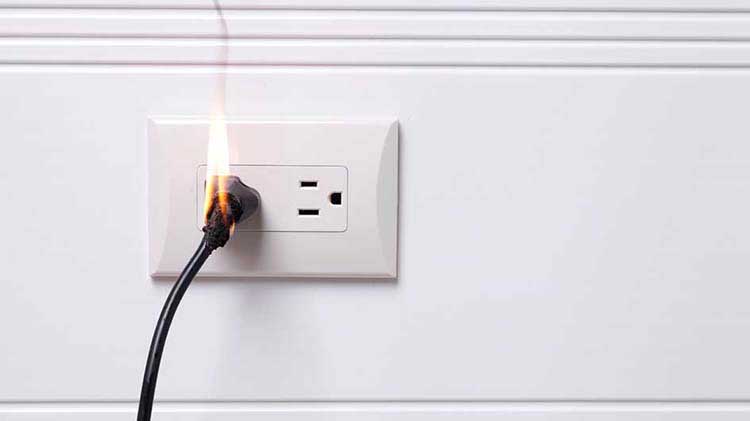 Whether a fire has begun or the circumstances are right for one to ignite, homeowners may smell danger before seeing smoke or flames. If you sense trouble, act quickly to track down the source of the odor and address the problem.
Target your search
Pinpoint the room from which the scent is coming from by asking yourself:
When did I first notice the smell?
What was going on when I noticed it?
In what area is the odor the strongest?
Do I have an appliance that hasn't been acting right recently?
Could the smell be coming from my neighbor's residence?
Go through your home
Consider these common fire hazards, which may lead you to the source:
HVAC system: Check to see if the wiring is intact, and ask yourself if the system has been serviced recently. If not, you may be due for a tune-up or cleaning.
Fireplace: If you've recently used it, have the ashes cooled completely?
Electronics: Look for devices, power bricks or chargers that could be overheating.
Overloaded outlets: The National Fire Protection Association recommends plugging no more than one high-wattage appliance into an outlet at once.
Garbage cans: Cigarette butts, greasy rags and other fire-prone items may have made their way in.
Kitchen odds and ends: Leaving towels and gadgets too close to the stovetop may allow them to catch fire.
Appliances: Make sure they are turned off after using and check the wiring for signs of wear and tear.
Light fixtures and switches: Warning signs include panels that are hot to the touch and lights that dim and flicker.
Take action
If you spot a fire, call 911 immediately and get everyone, including pets, out of the home. Can't find the source of the smell? Contact your fire department — it's better to be safe than sorry. If there's no fire but you suspect a mechanical or electrical problem, contact a licensed repairman as soon as possible.
Practice fire prevention year-round with these fire prevention safety tips from State Farm®.