How to know if you are receiving a spoof call
Call spoofing happens all too often, but we have tips for your safety.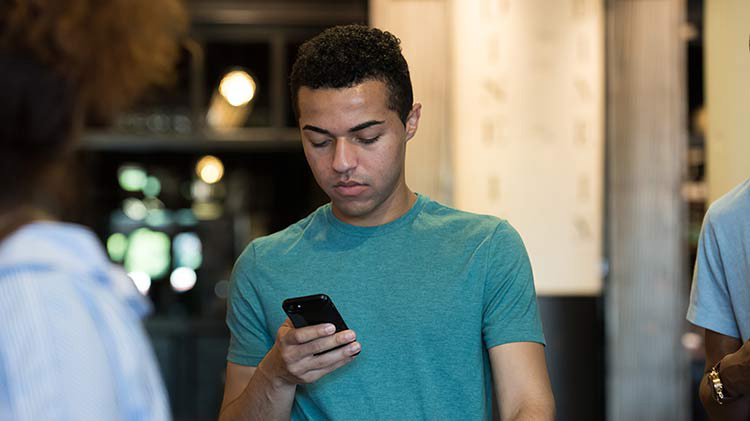 Introduced in the late 80s, caller ID was a way for people to screen nuisance calls. It's now become a way for scammers to make them. Find out how call spoofing works and how to recognize it.
Chances are, you've received a phone call in which the caller ID displays the legitimate number of a local business or someone from your neighborhood.
But when you answer, the person on the other end of the line is not who you were expecting. Or, the caller may try to convince you they are someone you do business with, a legitimate organization or a government agency like the Social Security Administration or the Internal Revenue Service (IRS).
How are calls spoofed?
Scam callers often use call spoofing technology to disguise the number they are calling from so the call appears to be from a local area code or a legitimate phone number. They know you're more likely to answer and when you do, they ask for your personal information to try to steal your identity or your money.
How can I recognize a spoofed call?
You may not be able to tell right away if the number displayed on your caller ID is a spoofed number, so always be suspicious of unexpected callers. Con artists can be convincing — some can sound kind while others sound threatening. Follow these tips from the Federal Communications Commission (FCC) to protect yourself and your information from phony callers.
Don't answer calls from unknown numbers. If you answer such a call, hang up immediately.
If you answer the phone and the caller — or a recording — asks you to hit a button to stop getting the calls, you should just hang up. Scammers often use this trick to identify potential targets.
Don't answer any questions, especially those that can be answered with "Yes" or "No."
Never give out personal information such as account numbers, Social Security numbers, mother's maiden name, passwords or other identifying information in response to unexpected calls or if you are at all suspicious.
If you get an inquiry from someone who says they represent a company or a government agency, hang up and call the phone number on your account statement, in the phone book or on the company's or government agency's website to verify the authenticity of the request. You will usually get a written statement in the mail before you get a phone call from a legitimate source, particularly if the caller is asking for a payment.
Use caution if you are being pressured for information immediately.
If you have a voicemail account with your phone service, be sure to set a password for it. Some voicemail services are preset to allow access if you call in from your own phone number. A hacker could spoof your home phone number and gain access to your voicemail if you do not set a password.
Talk to your phone company about call blocking tools and check into apps that you can download to your mobile device. The FCC allows phone companies to block robocalls by default based on reasonable analytics. More information about robocall blocking is available at fcc.gov/robocalls.
If you think you've been the victim of a spoofing scam, you can file a complaint with the FCC.
Business and organizations are sometimes aware their numbers are being spoofed. Check their websites to see if they're alerting customers of current call spoofing scams. State Farm® posts information about call spoofing and other known fraudulent activity on this Alerts page.
What can I do if my number is being spoofed?
If someone calls you and tells you that you called them but didn't, your number was likely being spoofed. The FCC advises to inform the person who received a spoofed call from your number that it wasn't you. Fortunately, according to the FCC, scammers usually switch numbers frequently so it's likely your number will be replaced by someone else's number within hours.