Charity comparison: Where does your money go?
Questions to ask so you can be assured your giving makes the impact you want.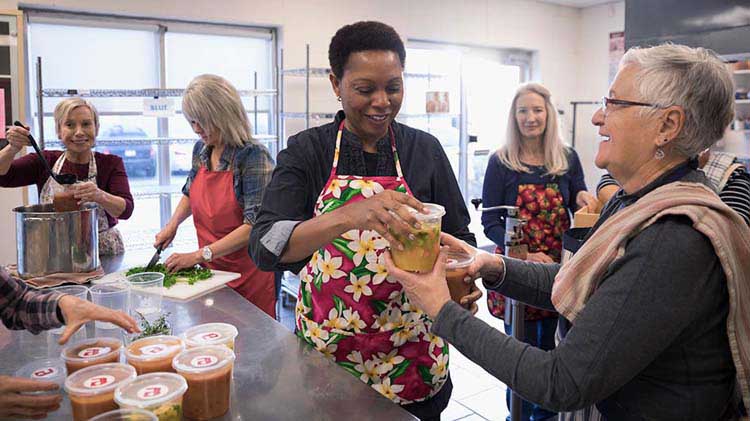 Not all non-profits and charitable institutions are created equal. Some stick to local-only causes, giving back in ways that you can probably see in your own community. Some have a national reach and are able to contribute to efforts across the country or even around the globe.
In whatever manner you decide to give back, you may be curious about how your efforts and your dollars will be put into action and how to know if a charity is legitimate. Can the organization explain its short- and long-term goals, quantify its current progress and demonstrate a track record of success? Is it well-managed and transparent? You can find answers to all these questions so you can have more confidence in where does charity money go. Here are some key questions to ask in your charity comparison.
What is a tax deductible donation?
A tax deductible donation is a donation that allows you to reduce the amount of taxable income you make. If you donate to a tax deductible charity, the IRS has rules that must be followed to determine if you qualify for the deduction. Not all charity's are tax deductible. To discover if a charity is deductible, check with the IRS database.
Where to find the answer: Use the searchable IRS database to discover a charity's tax status.

Can someone answer your questions?
In many cases, a charity organization will be able to answer questions you have. This may include the membership coordinator, the president of the organization or a communications expert attached to the charity.
What to do: Write down what you want to know and ask to speak with or email someone on the charity staff that could answer your questions. For example, your questions may include effectiveness statistics, future goals or tax questions.
What information can you find online?
If a charity doesn't publish a report or can't back up its claims with actual statistics, that could be a red flag.
What to do: Dig into an organization's website for mission statements and annual reports and search for keywords such as outcome and impact, which may offer insights into the charity's efficacy.
Where can I learn about a charity from a third party?
You can check with the Better Business Bureau's charity website to look up charities and discover whether there are any reports available for your charity of choice.
What to do: Check the Better Business Bureau charity website.
How do you know if a charity is effective?
According to Charity Watch, the most highly efficient charities spend 75% or more of income toward their cause. 25% or less should go toward the cost of doing business (administration, fundraising, marketing, etc.).
What to do: Several online resources have already done the homework for you and offer a variety of rankings and information.