How to start a job search
Whether just entering the workforce, changing jobs or changing fields, these tips may help you with your job search.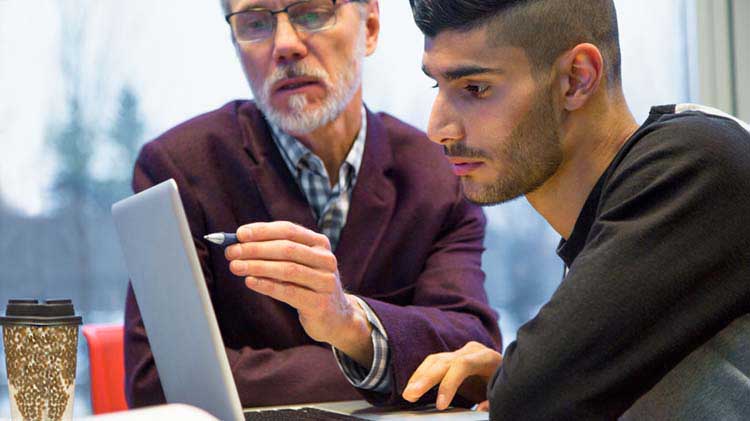 When searching for a new job, it can be difficult to know what's most important. These job hunting tips can help everyone from college grads to people interested in changing careers to the recently unemployed.
Consider any and all relevant experience
Did you write or edit your college newspaper, excel at a summer internship or hold a leadership position in your fraternity? Include it on your resume or in your cover letter in lieu of (or addition to) work experience, so potential employers can learn more about your skills and abilities.
Use your network
Classmates, former professors, mentors and friends may all have an "in" somewhere. Don't be afraid to make connections and network — it just might help you land a job.
Take time to self-reflect
Make sure you think about the type of jobs you are looking for. Is this job you are applying for a good fit for your qualifications or will it be a good next step to continue growing professionally? In the case that you are considering a new career, think of the downsides or risks of changing careers.
Do your research
Does the position or field you're looking to move into require any special certifications or a particular level of education? If the answer is yes, be sure you're willing to make the upfront investment before diving in. In some cases, going back to school might be a good option to consider.
It is also important to take the time to research the companies that you may apply for. Each company has a specific vision, business operation style and corporate values. You might want to apply for a job at a place that shares your interests like innovation, technology, diversity or social causes. Knowing about the company's history and past performance may help you tie that information into the interview.
Tailor your resume
Instead of listing every job you've ever had, find three to four positions that best fit the description of the job you're applying to — and talk about your experience using words and phrases similar to the ones in the job description.
Review your social media profiles
Social media is a part of our daily lives. You might share a lot or a little information on social media about your hobbies, friends or activities you're involved with outside of work. Take some time to make sure your accounts look professional, as many companies may review online accounts of potential candidates when making hiring decisions.
Don't limit yourself
Submit applications online and in person and ask for information interviews at companies where you might want to work. The wider you cast your net, the better chance you'll have of finding a position that fits your previous work experience. Also consider the possibility of relocating, as that could offer you opportunities that may not be available in your current city or state.
Other things to consider
Career searching and getting ready to apply for a new job takes some time and patience. A job checklist might be helpful in organizing your information and to make sure you have everything you need. After you have submitted your applications, begin to prepare for interviews by researching common questions that prospective employers may ask. In the case that you get more than one job offer, take a look at how to compare offers to help you decide the best step in your work journey.