Tips for planning a wedding on a budget
Planning your dream wedding while sticking to a budget can be challenging. Get money-saving wedding ideas to maximize your budget while still creating your perfect day!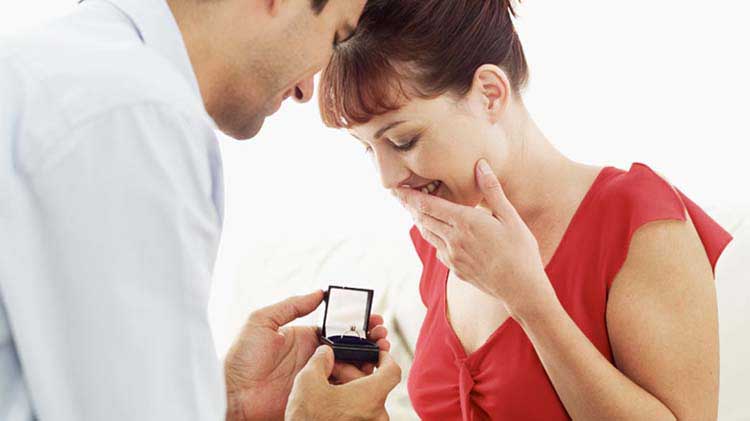 Breakdown your wedding budget
If you're early in the wedding planning process, it can be overwhelming. According to wedding website The Knot, the average cost of a wedding in the United States dropped in 2020 to $19,000 from $28,000 in 2019. The average cost of a reception is $22,500. Whether you are opting for a big event or a more intimate gathering, having a plan and budget helps.
Most wedding budgeting starts with knowing what you will spend. Clarifying who is paying for what is important. Below, is an example from The Knot of how much typically is allocated to specific expenses 
50% ― Venue, catering and rental costs
12% ― Photography and videography
9% ― Attire, makeup and hair
8% ― Décor
7% ― Entertainment
3% ― Wedding Planner
2% ― Stationery
2% ― Officiate
2% ― Transportation
2% ― Wedding rings
2% ― Goodies for guests
Getting a general understanding of how to allocate funds in a wedding budget will help tremendously.
Wedding saving tips
There are several ways you can cut costs and still have a beautiful and sentimental wedding. Here are a few ideas and resources
Save the date announcements. If you have tech-savvy guests, feel free to use an electronic option like Paperless Post. Or, if your wedding locale is a destination for many guests, instead of traditional save-the-date cards, send out postcards featuring the destination where your ceremony will be held. It's a unique way to save on postage!
Invitations. One easy way to save money is to make your own invitations, or at the very least, address the envelopes yourself. To cut down on costs, consider these tips:

Talk with your local wedding store to see if any of the stationary vendors they work with have clearance or discontinued deals. Using stationary the vendor is trying to get rid of could help you save big, especially on larger orders.
Avoid personalized wedding invitations and consider a service like Wedding Paper Divas.
For smaller quantities, explore Etsy.com and other handcrafted sites
Limit mailing costs by sending one invitation to families rather than individual ones

Centerpieces and decorations. Flowers are a staple of wedding receptions and can be expensive. Your local bridal center or boutique can offer advice on other creative ways to spruce up your wedding and reception. Certain arrangement styles and materials are less expensive and you could pay a fraction of the normal cost. Also, consider:

Adding some height to any arrangement by using candles, unique vases or mason jars.
Recycling and repurposing wedding items like your bridesmaid bouquets after the ceremony. You can feature them (again) as your dinner table or cocktail hour decorations.
Ditching flowers altogether and tap into your inner creativity.
Using old or antique books, tied together with ribbon or lace, make a unique and memorable centerpiece.

Place cards. Place cards that designate where your guests will be sitting don't need to be super fancy. Try a do it yourself craft, like "clothesline and tags"place cards. Handwrite your guests' names on sizable tags and attach a clothespin that designates their table number. For a personal touch, intersperse photos of the bride and groom!
Thank you notes. Similar to the save the dates, invitations and place cards, consider your thank yous for the shower, the wedding and the gifts at the same time. Carry the look and/or theme through and make or order them at the same time. Planning for the time investment, effort and cost upfront could help avoid multiple orders and cut down on extra trips to the wedding store or additional shipping costs.
Wedding rings. Wedding bands do not have to cost a fortune and there are affordable options. Sterling silver, titanium and similar materials are less expensive, durable and can be personalized making them even more sentimental.
Non-traditional wedding saving tips 
Attire options. Your outfit for the wedding day, the dress (or tux) and all that goes with it, is probably already on your mind. Be sure to budget and plan for other events like showers, bachelor/bachelorette parties or the rehearsal dinner. Make a list of all your events and start shopping for outfit ideas early so you can hit those end-of-season deals.

Buy a used or simple dress. Sample sales, eBay, Etsy, Craigslist and resale stores are excellent for finding inexpensive wedding dresses. Selecting a simple dress is often elegant, practical and budget friendly. Explore online databases, like PreownedWeddingDresses.com, for worn-before options. Also, check with your local bridal or wedding salon and see if they have any upcoming "trunk shows"or "sample sales."During these events, a discount is often available on purchases.
Rent a dress. If you don't feel sentimentally-inclined to keep your wedding dress, renting your dress is another way to cut down on costs
Sell your dress. Get your money back post-wedding by selling it. There are several online outlets that can help you sell your gently-worn dress. A Wedding Dress Value Calculator can help you decide how much to charge.
Tuxedos. Rent tuxedos as a group or simply wear matching suits. Renting tuxedos as a group allows for a less expensive group rate at most stores. Some grooms choose to dress casually.

Limit guests. While there are some fixed costs to weddings you cannot control, much of the reception scales linearly with the head count. That means with fewer guests, you'll spend less money on a venue, food and even decorations.
Food. The cost will vary according to venue, but affordable options may surprise you. Doing your homework could save you a significant amount of cash. A few options to consider are: 

Meals. If your reception is held in the late afternoon, consider serving heavy appetizers instead of a full meal. For larger weddings, evaluate if plated meals or buffets would be more affordable.
Cakes. Order a smaller cake that serves a fraction of your guests for show, and fill the gap with a less expensive sheet cake. Also, consider serving something different like cupcakes or pies instead
Rehearsal dinner. Rather than a catered or venue rehearsal dinner, consider hosting a "pot luck"style dinner at your house, a friend's or family member's.

Flowers. Cut costs on flowers by having small simple bouquets or a single flower for you and your bridesmaids.
Music. For your reception, offset the cost of hiring an entire band by combining a DJ with a single or multiple musicians of your choice.
Tight budgets. For really small budgets, consider a city hall wedding. You can budget a wedding for $500 or less depending on the state you reside in.
Every wedding is different but these are a few ideas. Your wedding checklist should include what's important to you to feel ready and confident. And remember, with your impending wedding, your insurance needs will change so be sure to chat with your insurance agent.