Support first responders with simple acts of kindness
Support first responders with these acts of kindness ideas and help build better ties to your community.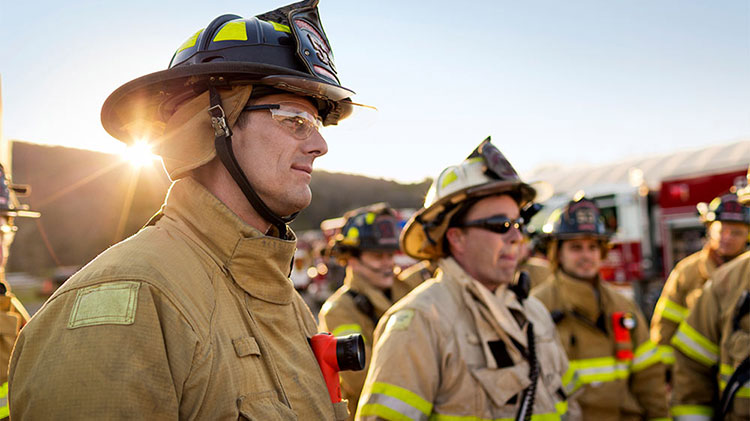 On quiet nights spent relaxing in your yard or house, it's easy to forget that the police, firefighters and emergency medical services (EMS) professionals across the country remain on call. Luckily, most people don't ever need their help — but that doesn't mean you can't build relationships with the first responders responsible for helping keep your home and family safe and sound. How can you get to know your first responders, build better ties to your community and help with any needs? Here are some ideas.
Ask first responders, "What do you need?"
Maybe the firefighters blew out their microwave or the EMT pros would love extra blankets to donate when they're out on call. Consider making a list of first responders, then pay a visit to a local station or two and ask. You can also ask if you're able to give directly to the group so they could use the money at their discretion.
Raise money for your community's first responders
Whether you'd rather run a 5K race, play a round of bingo or wolf down a stack of pancakes, there's probably a fundraising event for local first responders in your area. You can attend an existing event, volunteer for any needs or even set up your own community support gathering.
Participate in National Night Out
Held in early August in most areas, National Night Out promotes police-community partnerships and neighborhood camaraderie. Communities across the country host block parties, cookouts or festivals where police and neighbors connect in a positive, family-friendly setting.
Feed your first responders
We all need to eat, and the long shifts worked by first responders mean that they frequently eat on the job — especially firefighters, who often work 24-hour shifts. Consider buying gift cards or ordering in dinner one night as a way to say thanks, meet the crew and provide the fuel they need for their important work. (Call the station first to determine food needs.)
Find out if you can adopt a station
A number of states and cities have "Adopt-a-Fire-Station" programs that connect residents with fire departments to facilitate donations such as food, cookware, workout gear and even washers and dryers. In addition to helping first responders, these initiatives are meant to get more residents inside stations to learn about offerings such as training, car seat installation services and other programs.
Give first responders your time
According to the National Fire Protection Association, of the more than 1 million firefighters in the U.S., nearly 65% are volunteers — and departments often need more help. You don't have to become a volunteer firefighter yourself to help. Instead, consider volunteering for an organization such as the American Red Cross during disaster recovery efforts. Not only will you help your neighbors, you'll be working shoulder-to-shoulder with the first responders who help out every day.
Celebrate National First Responders Day
October 28th was designated as National First Responders Day by congress in 2017. It is a day set aside to honor all of our men and women who arrive first on the scene when duty calls, as well as honoring their loved ones. To show your appreciation, use this day as a reminder to reach out and support first responders.
Take a look at these simple acts of kindness ideas to start making positive impacts in your community today.