How long should a car loan be?
Let's explore the long and short of it.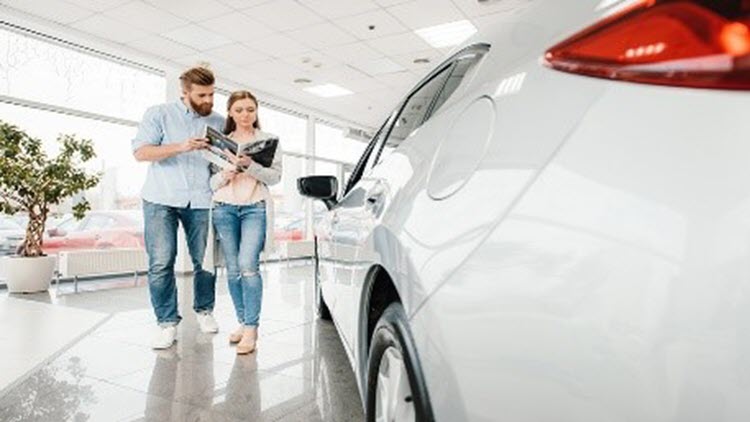 When it comes to car loans, buyers have so many options on loan length terms these days. It's important to explore all the options up front so that you can be a more informed and confident buyer.
Does the length of a loan matter?
With autos getting more and more expensive, banks and creditors are allowing loans on new and certain used vehicles to get longer. Higher mileage used vehicles typically will not qualify for a longer loan. But there can be drawbacks to longer loans – whether for a new or used vehicle.
Pros and cons with extended loans
Seventy-two months may make the monthly payment lower or more affordable, but it also means you'll be paying for that vehicle for six years – and potentially paying more in interest over time as well.
You'll likely be "upside down" in the loan for the first few years since you'll owe more than the vehicle is worth.
According to the Experian credit bureau, today's average car loan is around 68 months, with loans of 72 months (or six years) and 84 months (seven years) becoming more common.
If your vehicle is totaled, the amount paid will depend on the value of the vehicle and not the amount owed. If you have a loan with GAP insurance, that could help to make up the difference.
How does the down payment affect the loan?
The general rule of thumb is that the more you pay up front, the less you'll pay each monthCar dealers are also more inclined to "deal" on price and vehicle features if you can afford to bring more down payment to the negotiating table early on. Another important factor to remember is that all new and used vehicles tend to decline or depreciate over time, unless they're highly sought-after collectibles.
However, it's still important to note that as the car gets older, it will go down in value. Thus, having a shorter loan term will mean the car is worth more at trade-in or resell time. You also want to avoid something called "negative equity". If you're ready to sell your car but still owe, say, $15,000 on it, yet it's only worth $10,000 at market value, then there's a $5,000 gap that needs to be closed to satisfy the loan.
Use this helpful calculator to assist in your exploration of loan length options.